Recent News Events
Hanhai Dongfeng
Hanhai Dongfeng, Entertainment City
This remarkable piece of urban architecture designed by the late architect and our trusted colleague Nonchi Wang and his talented team in Los Angeles at Amphibianarc, represents a brave new approach to retail.
Vertex Productions worked with Nonchi Wang, Luoya Yu and his team to create an environment where retail and entertainment would be intertwined, using the variety of adult and kid-themed entertainment to drive traffic to parts of the mall and creating signature environments with the overall experience.
Video created by Kert VanderMeulen, Digital Park Inc.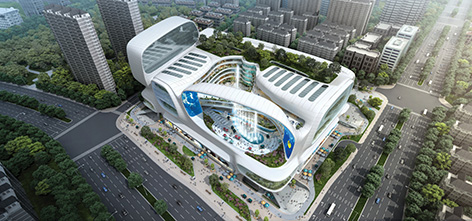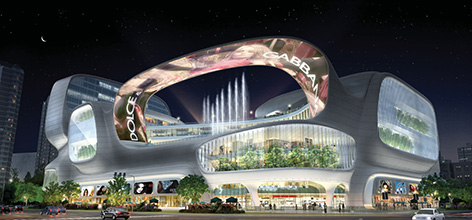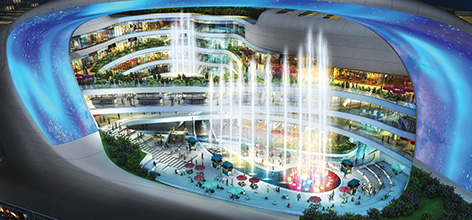 The Sky Plaza on the 5th floor is dominated by the gigantic curved overhead video screen. Below the soaring screen, the plaza features a sinuous water feature animated by a string of multicolor fountain jets. A giant staircase leads down to the plaza from the wedding palace level, providing a breaking view and a great location for receptions.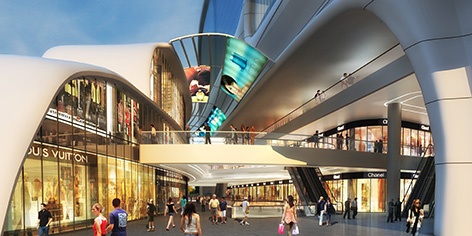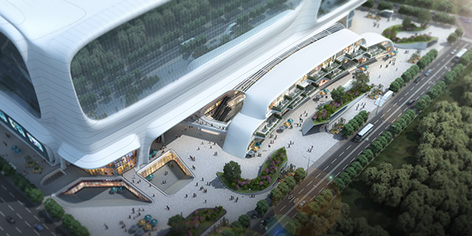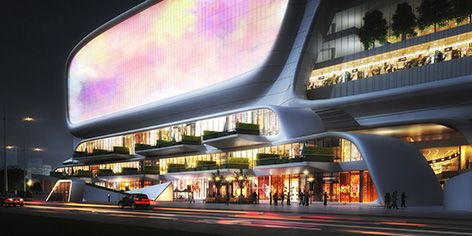 Located in the upmost residential district of Northwest Zhengzhou, the Dongfeng City project constitutes a radical interpretation of shopping mall, setting a precedent in the region for contemporary urban development. This 350,000 sqm building covers nine levels of retail and family entertainments, an elevated fountain plaza, an indoor canal, numerous theme restaurants, one hotel tower, highlighted by an iconic LED canopy stretching across the top of the entire complex.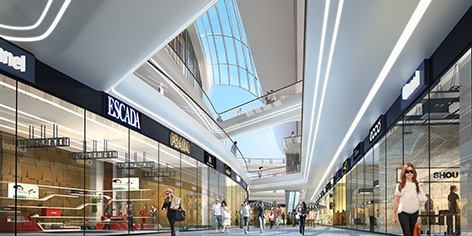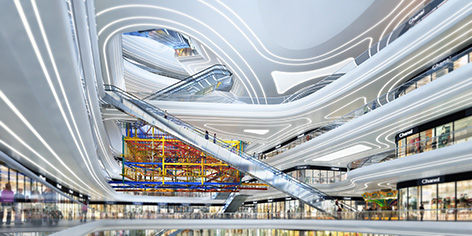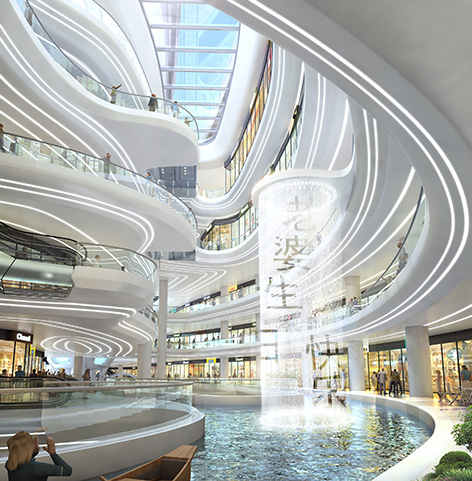 Our design draws inspiration from Classical Chinese 'Treasure Bowl/Cornucopia', a special container symbolizing auspiciousness and happiness. It has set out to create a vibrant yet intimate 'urban container', a public setting that embraces all kinds of social activities, generates immersive experience--acelebration of cultural and geographic openness and diversity. The overall result is an interconnected community grounded in tradition but poised for the future.