Jobs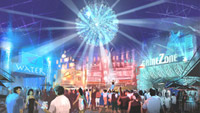 Employment Listings:

We do not currently have any open positions, but we always look forward to hearing from highly creative concept designers, artists and architectural designers who understand the built environment. We cannot ensure a response immediately, but will certainly keep the most promising candidates on record, and we will get back to you when the time is right.

Contact: Please send resume and/or samples of work to Drone Iyangar. A web site is useful but not required. Please ensure that emails are no larger than 3MB. No phone calls please. Thanks!