Staff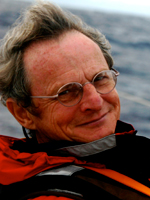 Philip Vaughan
President and Founder

Philip founded Vertex in 1988, after developing his expertise in theme park design and production at Walt Disney Imagineering and Universal Studios. He worked on Disney's EPCOT Center, Tokyo Disneyland, Disney MGM Studios, and Universal's Wakayama project. Philip also designs and builds sculptures and fine art. His first major commission was for the Hayward Gallery in London, a 48 foot tall kinetic neon tower erected on the roof, which operated for 30 years before being decommissioned for repairs and maintenance. Born in England, Philip is an avid sailor who built his own boat and sailed from England to Florida in the 1970's and never looked back.

Art website: www.philipvaughan.net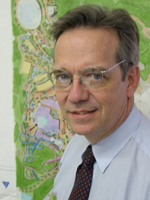 Robin Hall
Vice President, Design

As Vice President of Design and Architecture at Knott's Berry Farm theme park for 17 years, and art director at Magic Mountain for 6 years, Robin was instrumental in developing numerous rides and attractions for both parks, as well as master planning area development. He was a major contributor to the city master plan for Valencia, California. He has since been the concept designer or master planner for many independent projects across the world. While generally a snappy dresser, you will not usually find him in a tie, except for corporate photo sessions.

http://www.flickr.com/photos/robinshall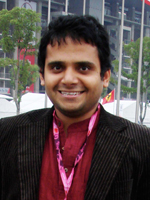 Drone Iyangar
Senior Architectural and Urban Designer, LEED AP

Drone holds a master's degree in Architecture & Urban Design from UCLA and a bachelor's degree in architecture from IED in India. Drone heads up the Urban Design and Planning efforts of Vertex Productions, and has worked on projects of all sizes all over the world. He is LEED certified as well. Drone also deserves significant extra credit for marrying a woman with a gorgeous smile, a sunny attitude, and exceptional cooking skills.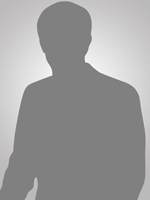 Cris Oprea
Architectural Designer, LEED AP

Cris graduated from the Woodbury School of Architecture in southern California, and is also LEED certified. His residential and commercial architecture experience is enhanced by the interior design degree (Bachelor in Interior Design from Ion Mincu School of Architecture, Bucharest) and the awards he collected while still living in Romania. Cris is the tallest member of the Vertex group, and so far we have not been able to capture his image on film.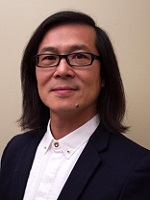 Jeff Hsieh
Master Planning Coordinator

Jeff Hsieh was born in Taiwan and has lived in the US for many years. In his current position he coordinates a number of large master planning projects for Vertex in China, working both in the US and in China. Jeff has worked in the International media and telecommunications industry for over 20 years and has produced projects for television and film both in the U.S. and China and he also developed the first Chinese digital satellite television channel in the U.S. He also recently pioneered a project on cloud computer with ISGT. Jeff received his B.S. in Taiwan and later obtained a Masters in Communications Arts from New York Institute of Technology in the U.S.