Boao Eco City Masterplan
Project: Boao Eco City Masterplan
Location: Boao, Hainan Island, China
Client: CITIC Real estate development Group.

This eco-development is located in Boao, a relatively unspoiled region of Hainan Island in southern China. A naturally beautiful environment, the central concept behind the project was to develop the area as a tourist resort, but with a minimal ecological footprint, and with an enhanced understanding of the local conditions. Vertex Productions worked as consultants to Amphibian Arc Architects to develop the entire masterplan and various areas throughout the site.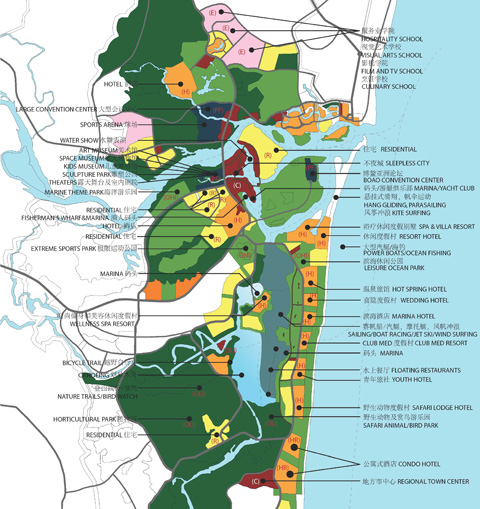 The development is approximately 9km in length, and 3km wide.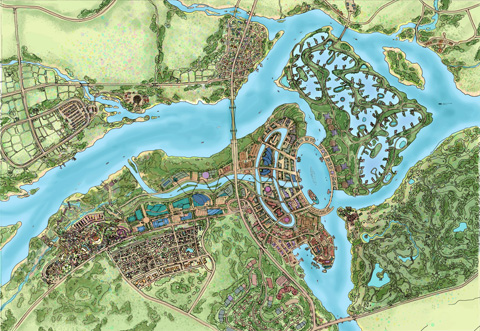 'Sleepless City' is the hub of Boao Eco City - a mix of restaurants, clubs, retail, and a marine themed theme park.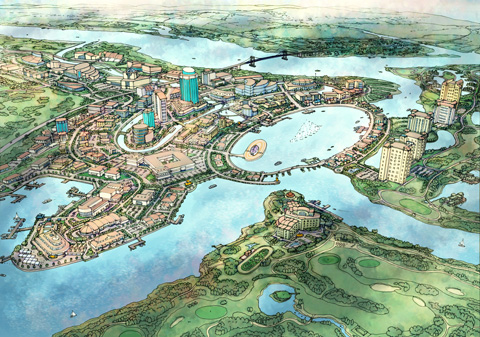 Downtown Sleepless City.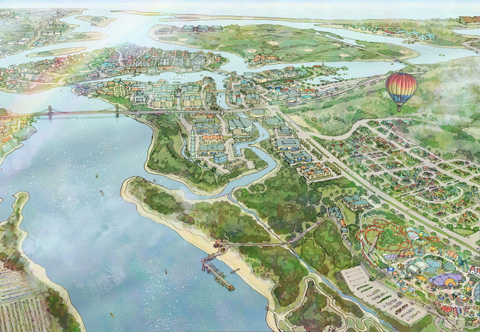 View over theme park.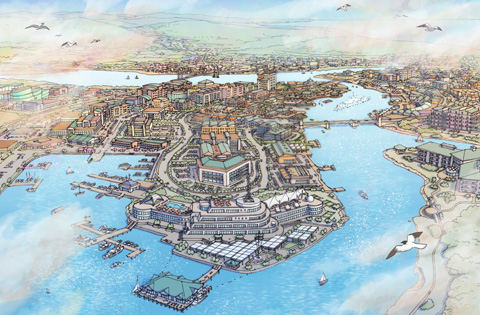 View of Marina and Yacht club.