Bollywood Park
Project: Bollywood Movie Park and Studio Backlots
Location: Navi Mumbai, India
Client: Abu Dhabi Investment House

This park is created around the concept of Bollywood - not just the movie industry, but as a pop phenomenon that emanates from India, and is rapidly spreading around the world. This park celebrates this phenomenon by traditional methods like rides and attractions, but is complemented by actual working studio backlots and media production studios in close proximity.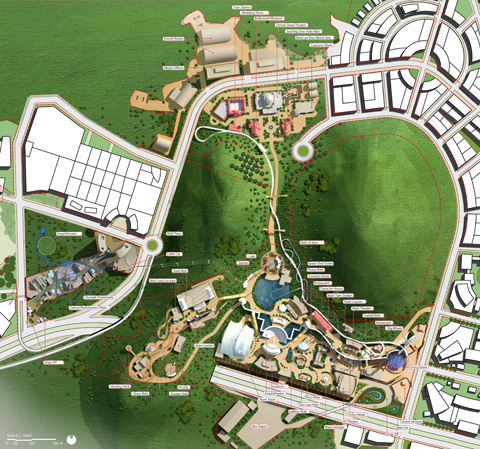 Masterplan of theme park.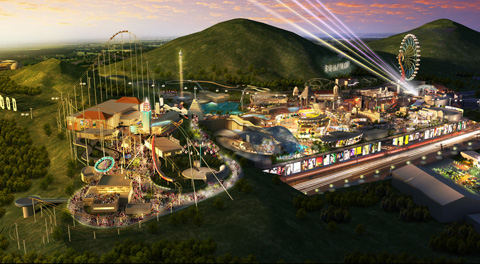 Bird's eye view of park, with ride park in the foreground.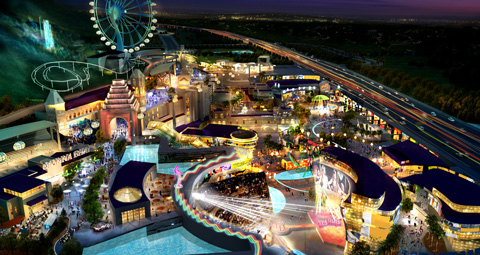 Pop and music zone.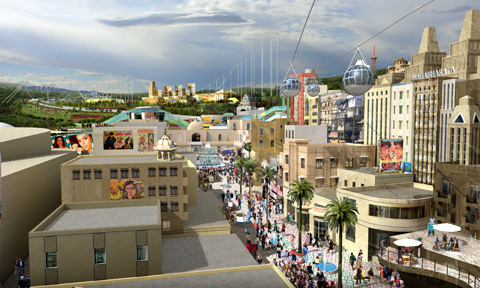 Entrance to retail area.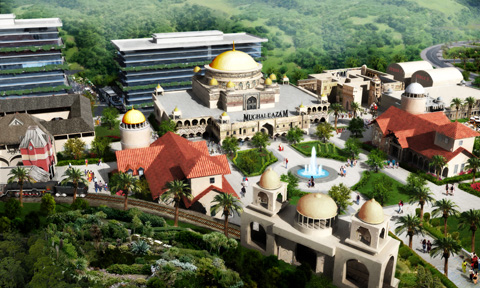 'The Classics' movie backlot tour.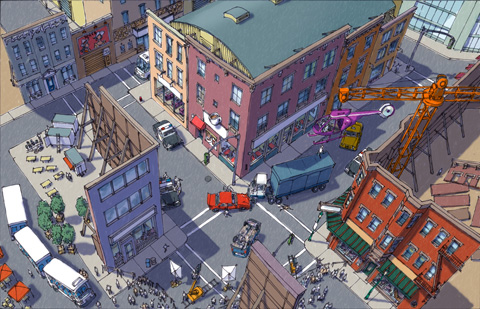 Film set and working backlot.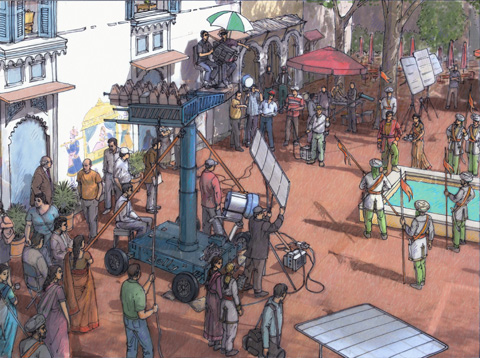 Filming in working studios.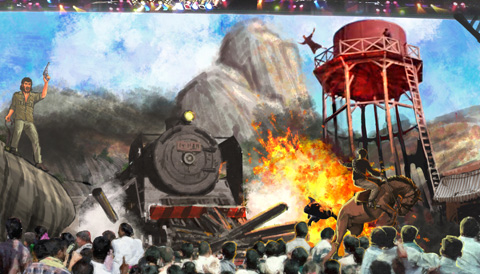 Stunt show, based on the film 'Sholay'.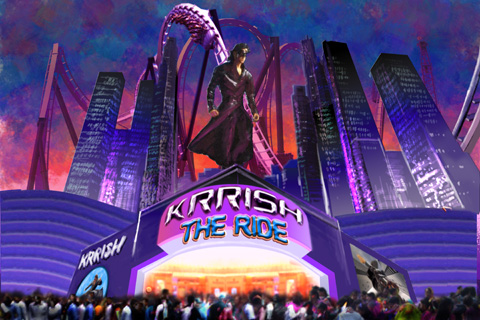 Hypercoaster ride, based on the film 'Krrish'.