Camp Snoopy at Mall of America
Project: Camp Snoopy indoor theme park
Location: Mall of America, Bloomington, Minnesota (USA)
Seven acres of development under massive skylights inside Mall of America. 17 rides and attractions including a roller coaster and a flume ride located in the center of the mall, allowing families to mix shopping and entertainment for a day-long experience. Camp Snoopy was open from 1992-2005 when the park was re-branded with new characters.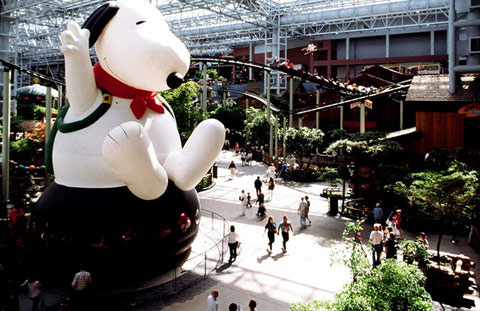 Snoopy welcomes visitors as they arrive.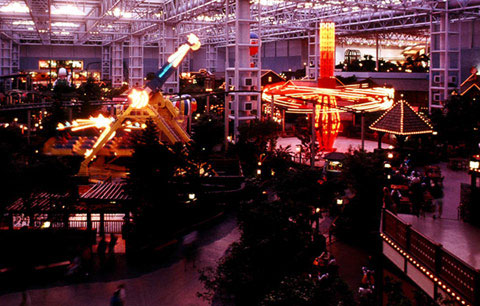 A night shot of the interior space.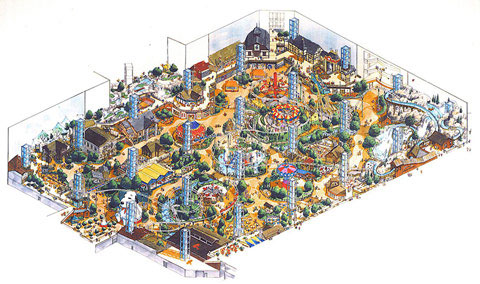 A bird's eye view rendering of Camp Snoopy.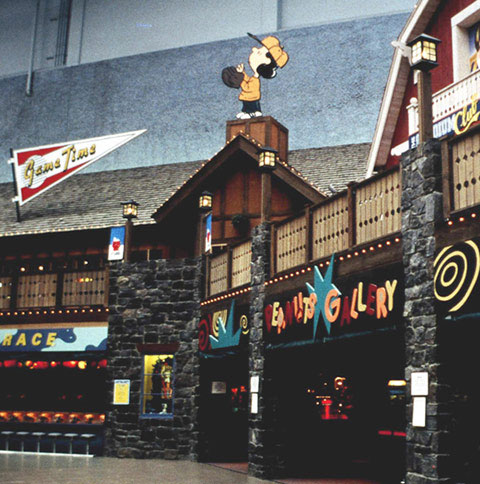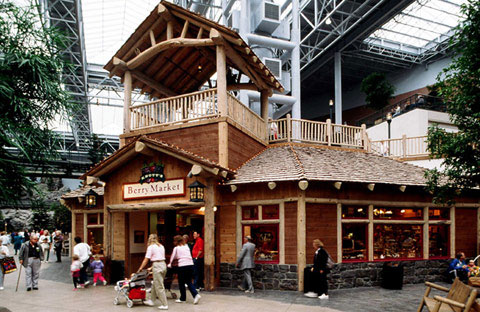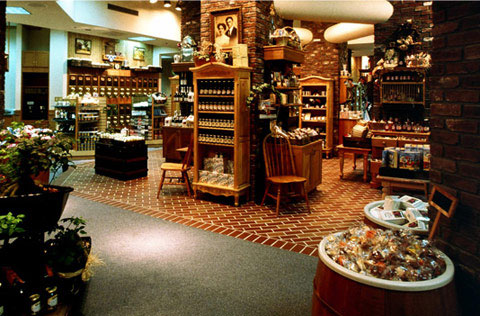 Interior of Mrs. Knott's store, featuring her world renown jams and jellies.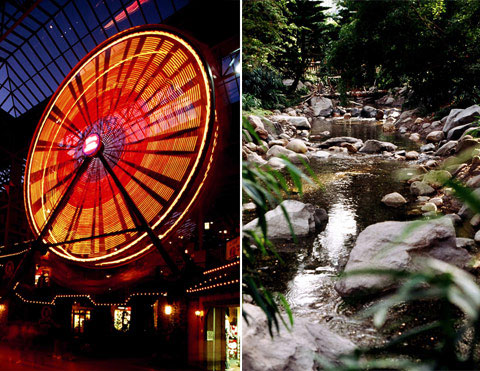 Camp Snoopy featured rides in and around natural environments, including streams, trees and shrubs. Bringing the outdoors in softens the impact of the built structure, allowing guests to stay longer and remain comfortable.