Knott's Berry Farm : Ghost Town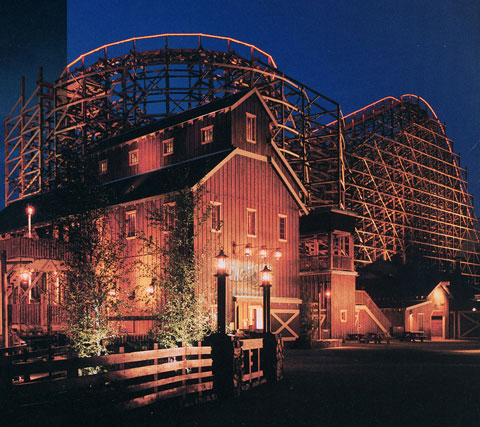 The Ghostrider roller coaster is the longest and highest wooden roller coaster west of the Mississippi. Rising 115 feet in the air it is rated as one of the top five wooden roller coasters in the world.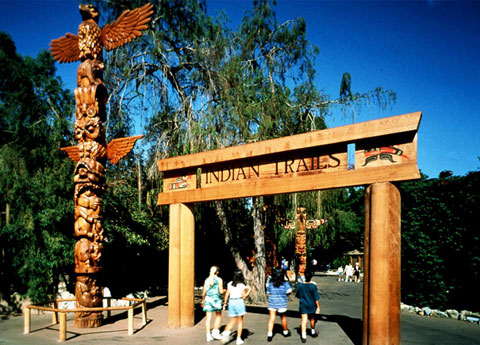 Indian Trails is a Native-American craft, dance and participation area with six different Native-American tribes represented in various lodges, tipis and hogans.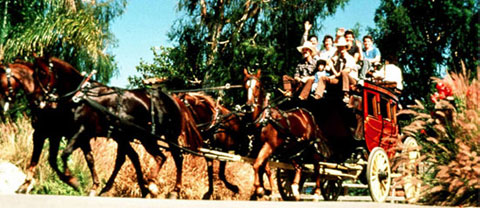 Knott's Berry Farm had over 60 head of horses supporting various horse drawn vehicles including nine overland stage coaches. It also had the only elevated stage coach tressel ever built that raised the stage coaches at 26 feet over the grade, making it not just a fun family experience but also a thrill ride.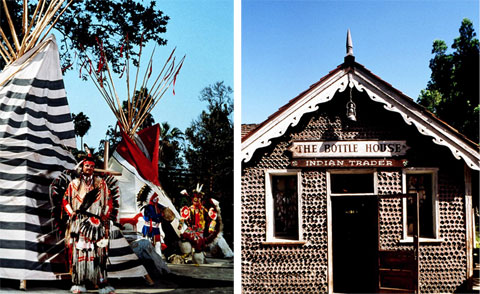 Real Native-Americans made, sold and displayed their crafts in front of the viewing public, teaching and educating school children on their traditional way of life.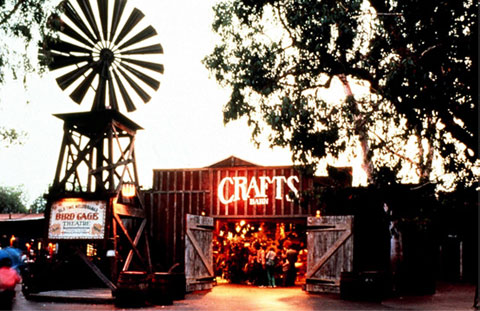 Ghosttown retail was mixed with traditional crafts such as blacksmithing, spinning and weaving, doll making, leatherworking and stained glass to increase sales and entertain the guests at the same time.