Damo H2O
Project :Indoor Entertainment Center and Water Park
Location: Seoul (South Korea)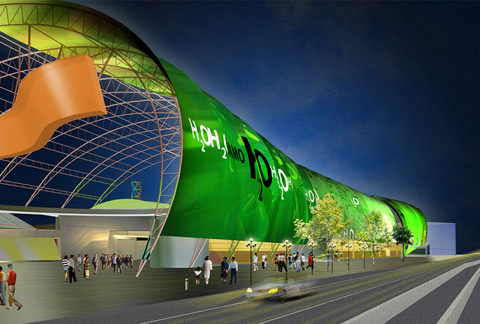 The exterior features a large, welcoming fabric billboard can be used for projecting advertising or public art at night.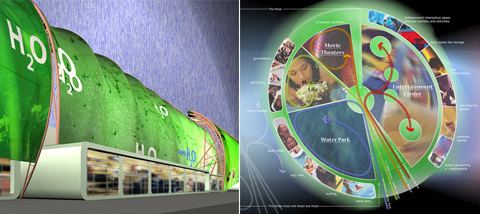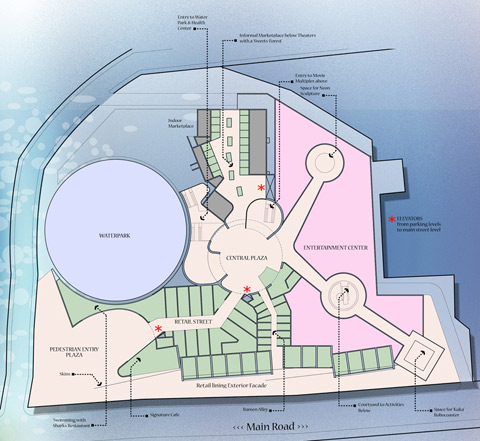 From white-knuckle go-kart racing to a couple of hours spent watching a movie, to a quiet relaxed time in the "Lazy River", people of all ages and life-styles will have something to look forward to when entering this haven.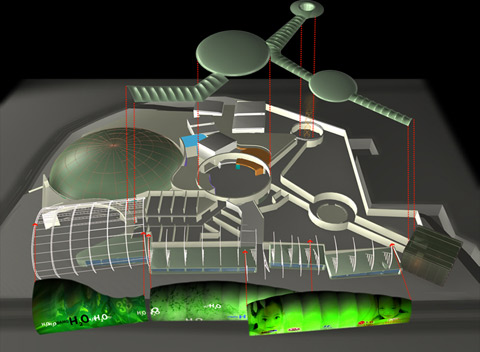 View opened up to reveal the latest activities beneath.

Transition of effects on the screens to day to night.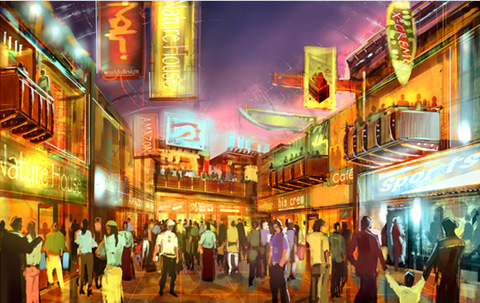 The indoor street features; music clubs, karaoke lounges, bars and cafe's.