H2O Water Park
Project: Indoor Water Park, as part of H2O indoor entertainment complex
Location: Seoul (SOUTH KOREA)

This Water Park is housed in a huge, fully insulated dome that offers an unfettered span with ethereal lighting conditions and total weather control. Visitors can enter the Water Park either through the Family entrance that leads from the changing rooms or through the VIP Entry which bypasses family activities and leads to the themed areas.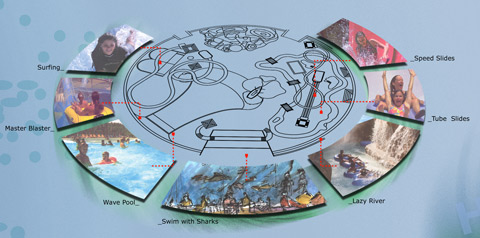 The view across the column-free Water Park is broken up by an assortment of rides and attractions designed to engage people of all ages.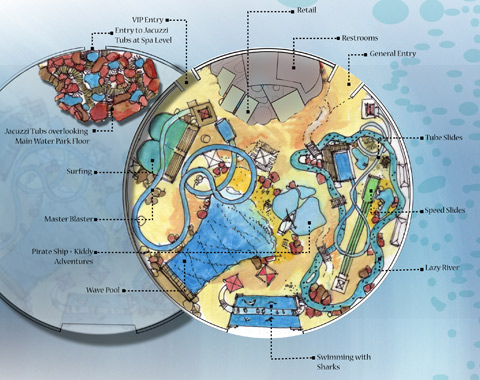 Visitors can choose to take part in exciting water play attractions or to relax as they drift down the "Lazy River"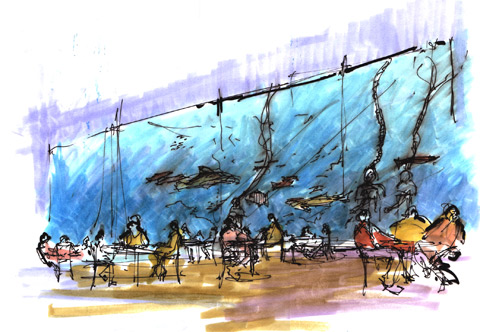 The "Swim with Sharks"is a major signature attraction. People can don special breathing gear and step into a tank full of fish. As they swim or walk through the tank they are feel that they are surrounded by sharks.