Hollywood Haikou
Project: Hollywood Haikou Integrated Development
Location: Xinbu Island, Hainan, China

This project is designed to respond to the surge in domestic tourism in China and the proximity of the international airport. The theme park and related retail and entertainment facilities create a magnet around which housing and hotel complexes will be developed.

Bird's eye view of theme park and waterpark.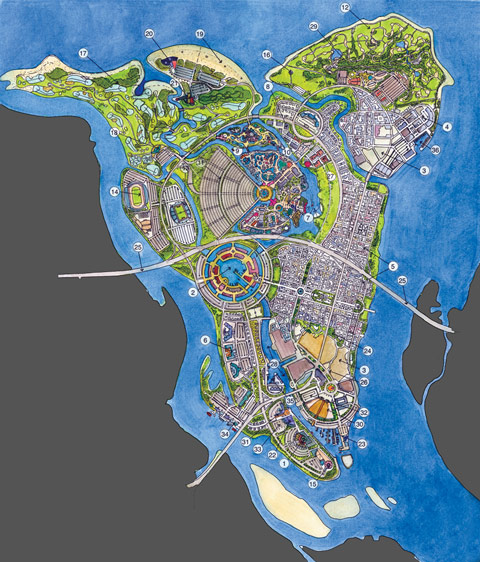 Masterplan indicating various parts of the development.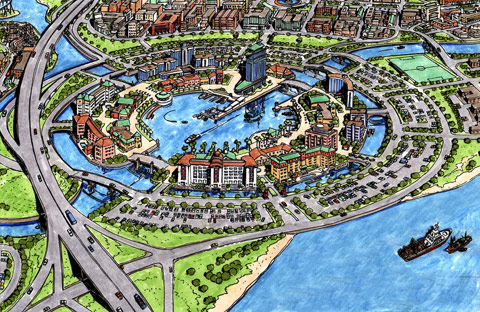 Retail waterfront promenade.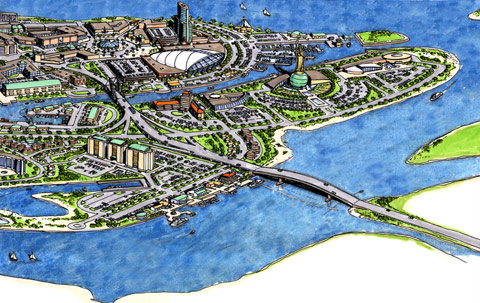 The tip of the island saturated with business activities.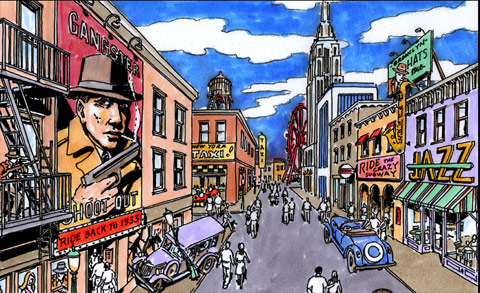 Studio tour through 1930's street and movie sets.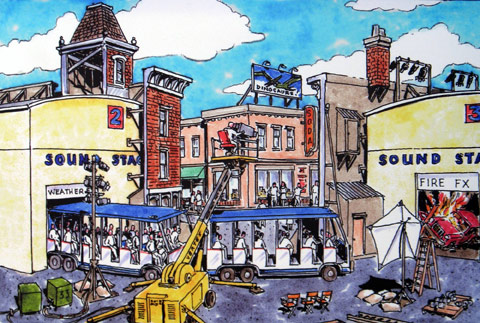 Ride through the back-of-house facilities during the studio tour.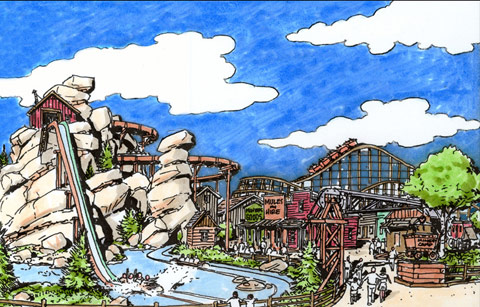 View of water park showing theme park rides in the background.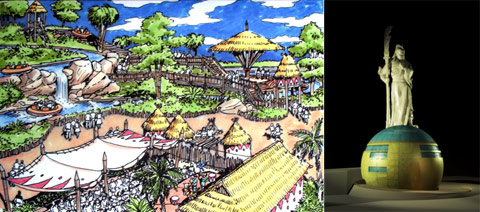 Tropical theme park and Lord Guang Gong statue.