Knott's Berry Farm : Jaguar Coaster
This roller coaster was designed for the family market with young children. Designed without inversions or flipovers, the thrill of the ride is found in the dives and swoops over buildings, under trees and over a lake.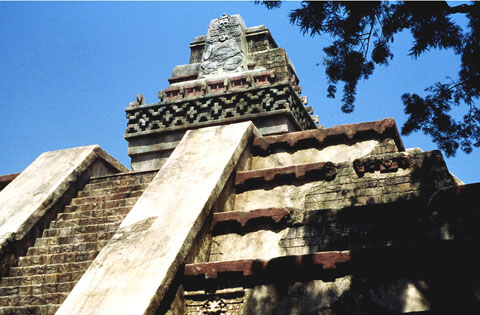 An exterior shot of the queue building. Over 60' high, the roller coaster would goes through the upper part of the temple.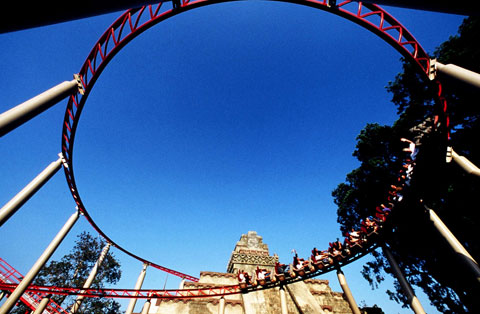 A detail over the center plaza.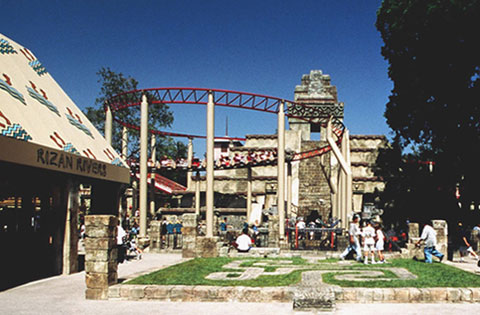 The ride plaza.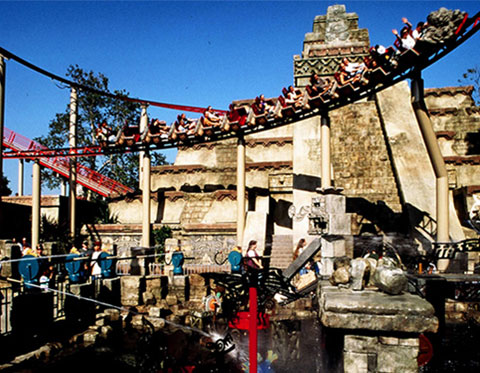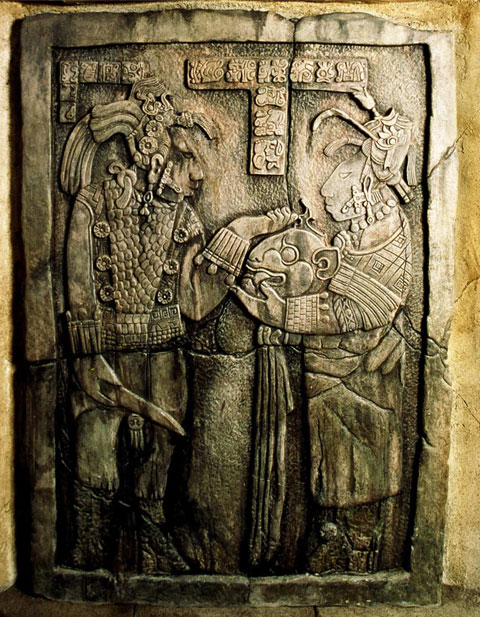 Interior sculptures.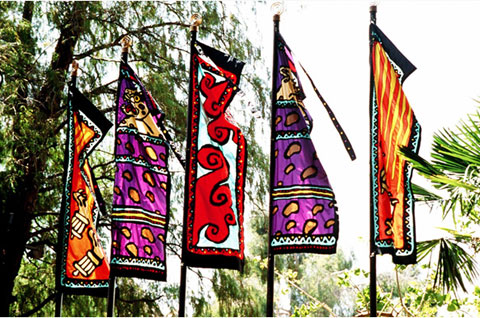 Banners within the area are designed to enliven the area and increase the color pallette to contrast with the grey stone.