Kennedy Space Center
Project: Space Station exhibit & Simulator
Location: Cape Canaveral, Florida (USA)

NASA's premier visitor center at the Kennedy Space Center launch site perceived the need to modernize and add more compelling exhibits. This project features a wholly new approach to space exhibits designed to compete with the best of theme park experience. This design mixes real information with a powerful emotional ride experience to create unforgettable memories.

In association with Falcon's Treehouse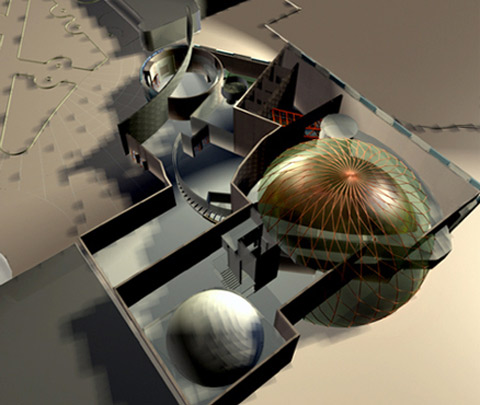 Exploded birds-eye view showing different components.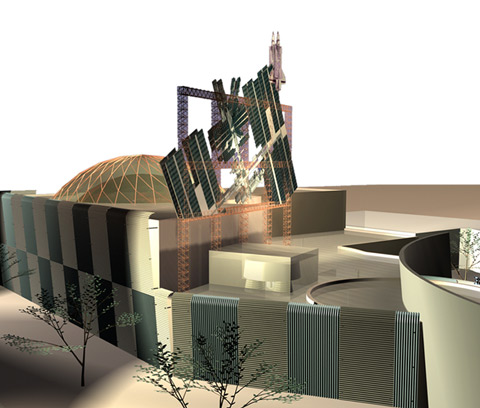 The exterior appearance of the center is reminiscent of an industrial feel, highlighted by a cut-out billboard of the international space station.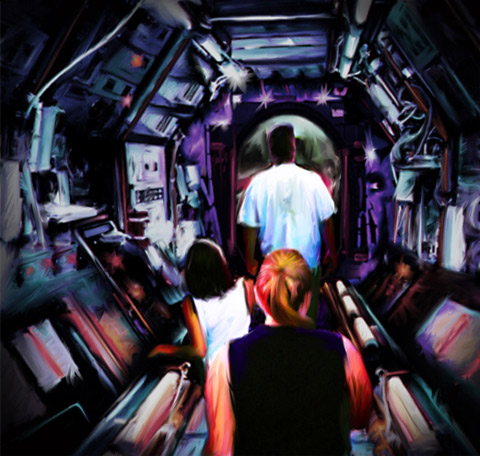 Rendering of the entrypath to the ride, themed as the inside of the space station.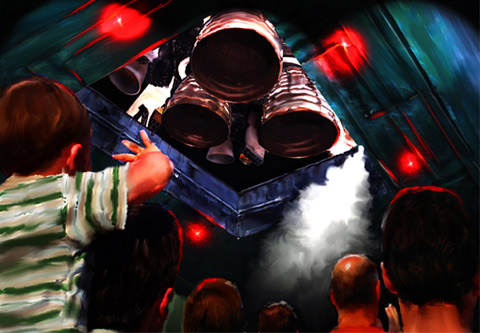 "Blast off" attraction in the queue area.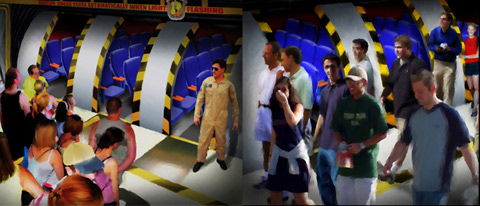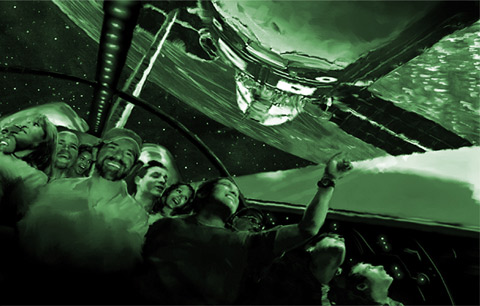 The roof of the simulator vehicle opens up to reveal the Earth and the Milky Way.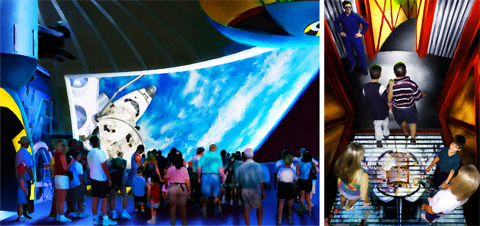 The exit lounge features a huge screen that looks back upon the space shuttle you just exited.