Knott's Berry Farm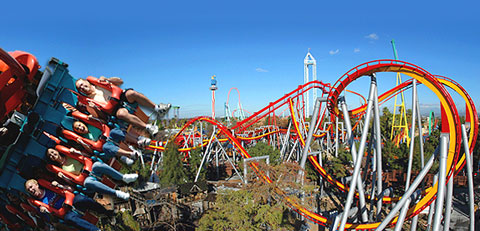 The windjammer rollercoasters are twin racing roller coasters. The weight of the riders determines which car arrives first.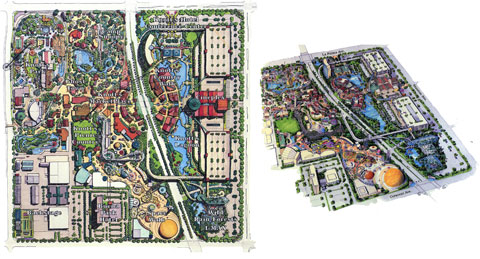 Two masterplan drawings.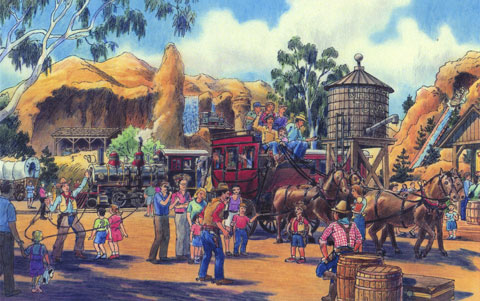 Knott's Ghost Town.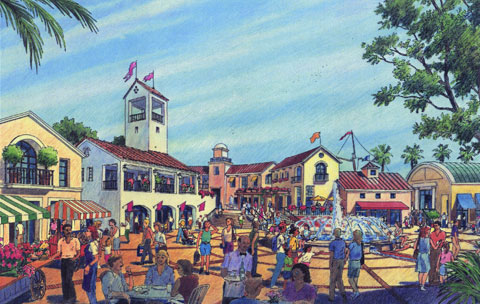 Proposed 'Country Walk' and shopping center.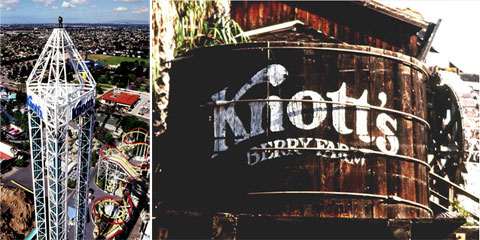 Knott's is a blending of big rides and old time adventures. Pictured above is the supreme scream tower which is over 350 feet tall. The water tank is a symbol of Knott's old west heritage.