Magic Island Bridge
Project: Magic Island Bridge
Location: Chongqing, China
Client: Kingrun Real Estate

This bridge, over the Yangtze river, connects the "Peach Blossom Island" with the mainland. The 420-m bridge was designed with a themed overlay, and each elements, from the large gates, to the relatively smaller railings are designed so as to form a cohesive theme for the entire bridge. We generated the concept of the bridge, and took the design all the way to Schematic Drawings.

Bridge elevation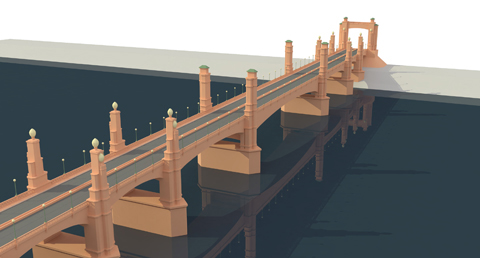 Bridge Bird's eye view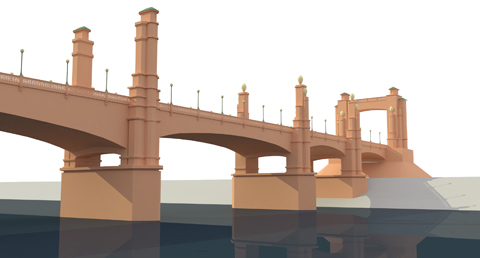 Bridge view from water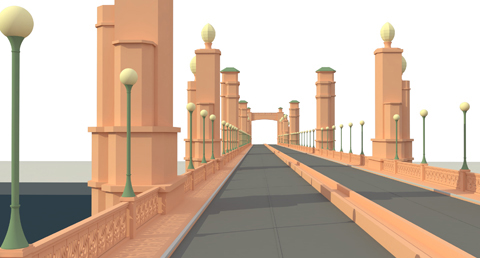 Driving along the bridge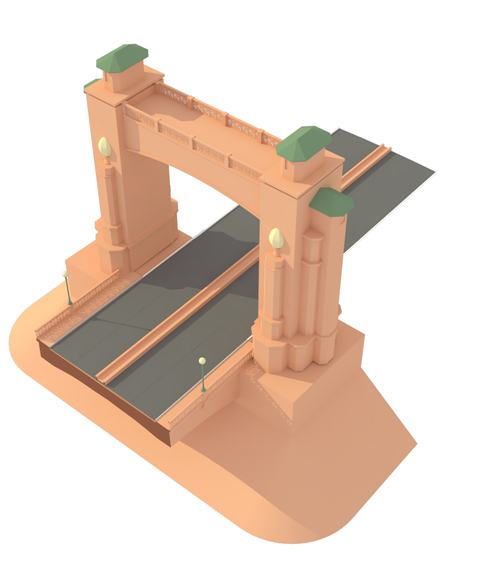 Entry gate detail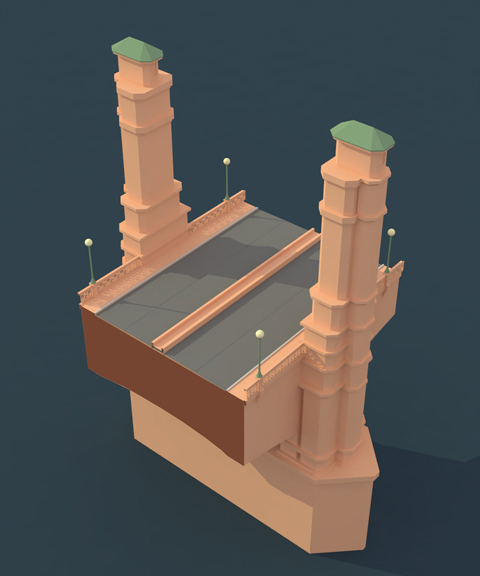 Pilaster detail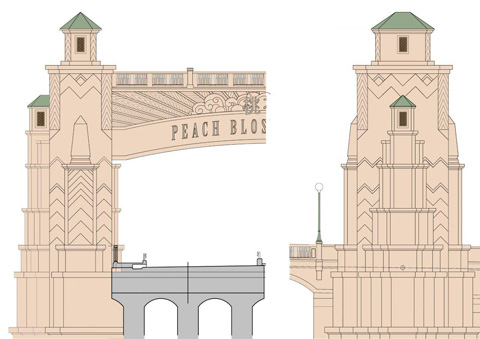 Gate ornamentation studies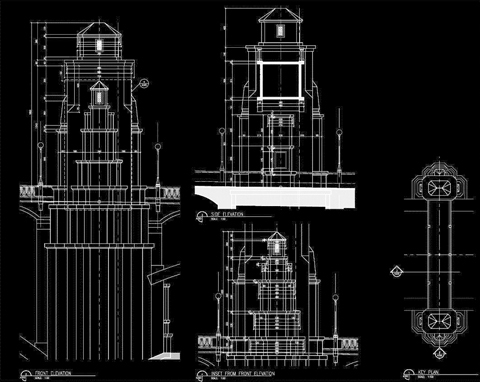 Drawings of gate elevation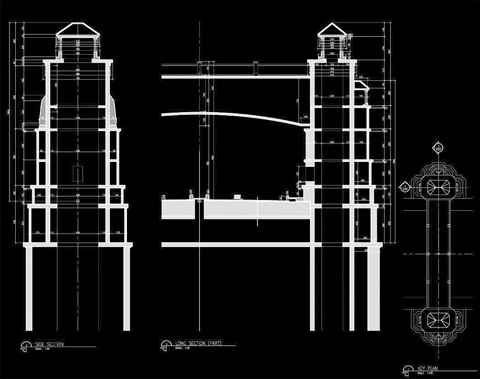 Gate section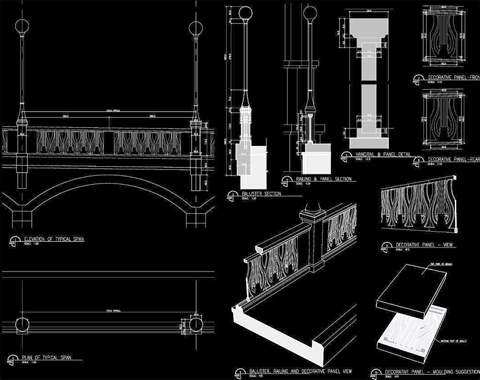 Baluster detail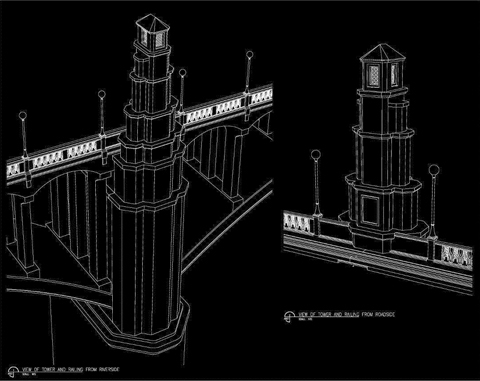 Pilaster detail