Magic Island Theme Park
Project: Magic Island Theme Park
Location: Chongqing, China
Client: Kingrun Real Estate

This theme park is a unique development, located on Peach Blossom Island, about 15 kms from Chongqing City. The theme park is meant to anchor the development as a resort destination, and also serve the new residential developments being build adjacent to the site.
The park itself is divided into several 'lands', each with a unique theme. These range from the kids' "Elf Town" to "Adventure Jungle", for older age groups.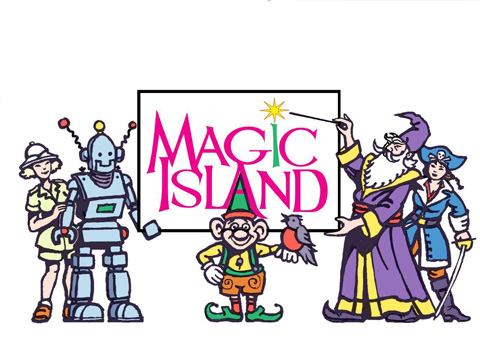 Park logo and characters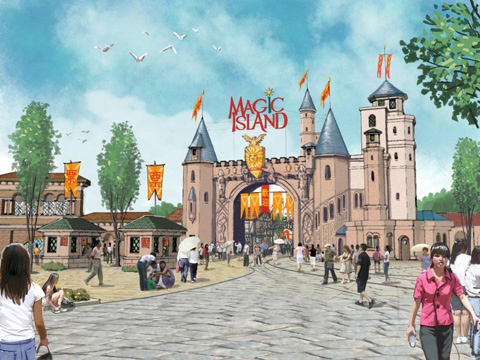 Entry gate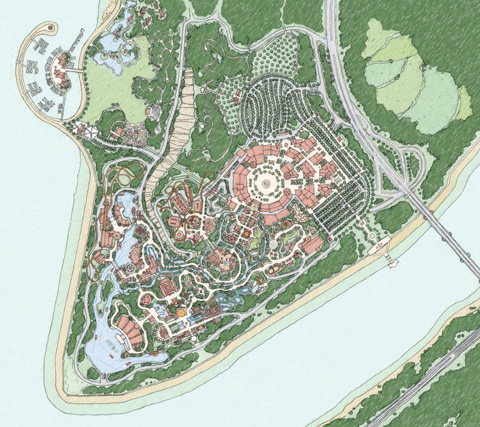 Concept Masterplan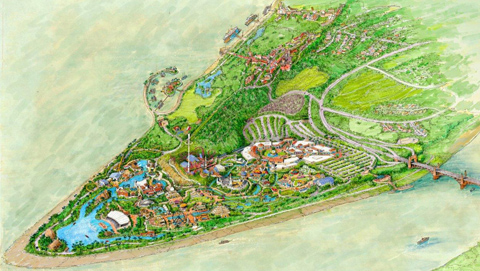 Birds' Eye view of entire park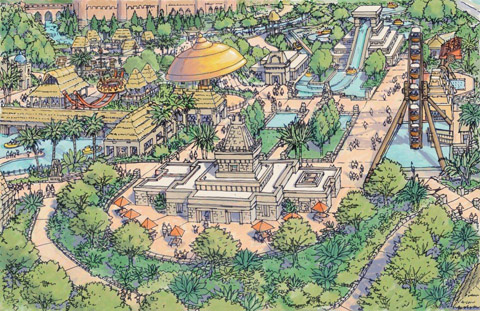 Adventure Jungle – Dark ride building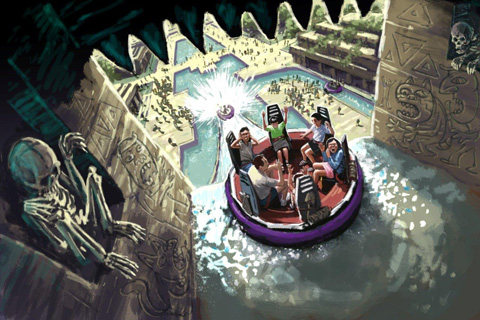 Adventure Jungle – Raft ride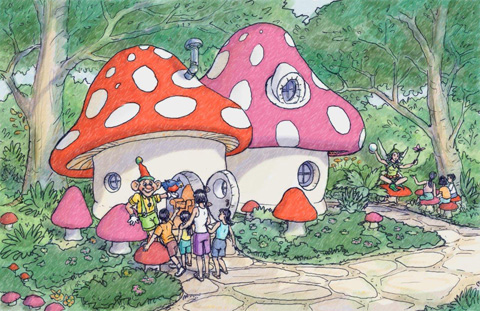 Elf town huts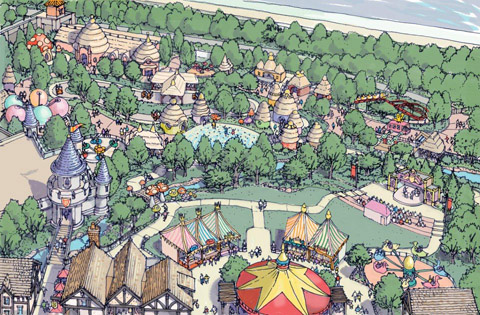 Elf town overview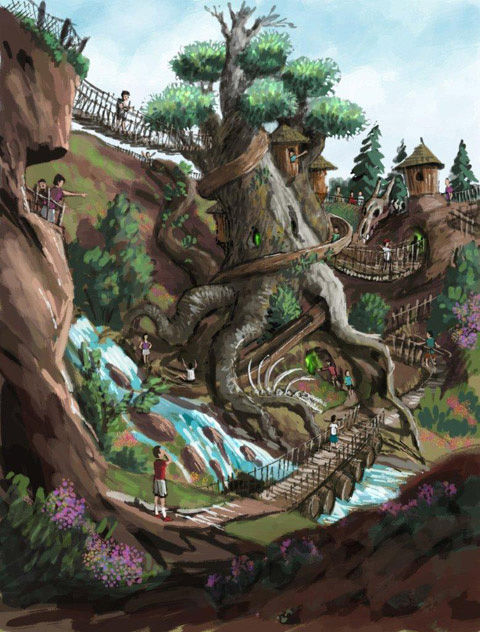 Elf town climbing structure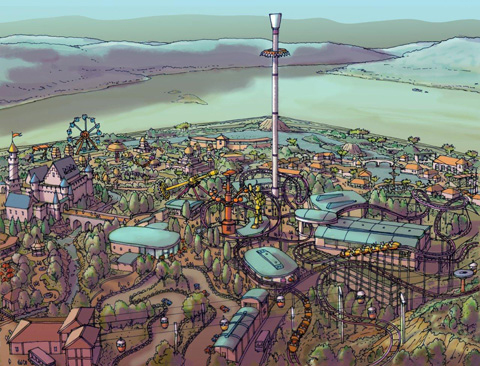 Future-tech land overview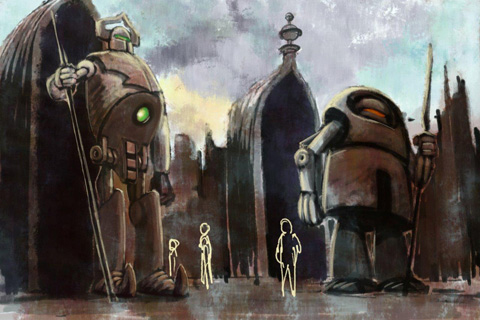 Future tech land Robots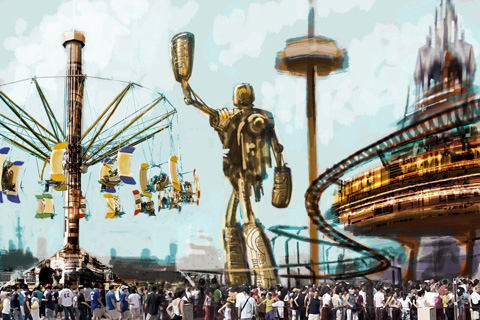 Future tech land rides and robot sculpture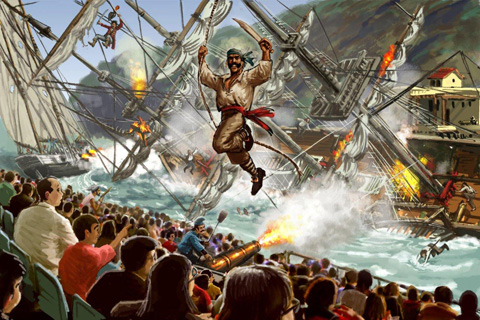 Pirate bay stunt show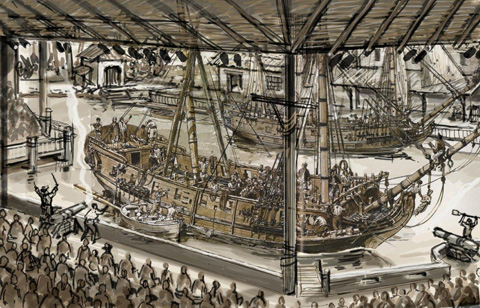 Pirate bay stunt show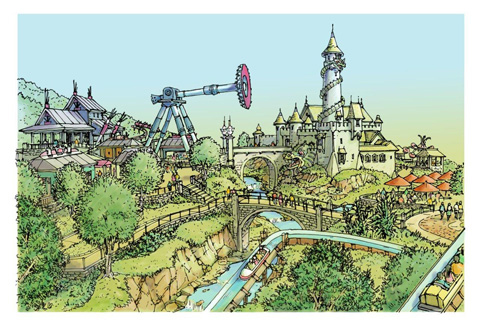 Wizards kingdom overview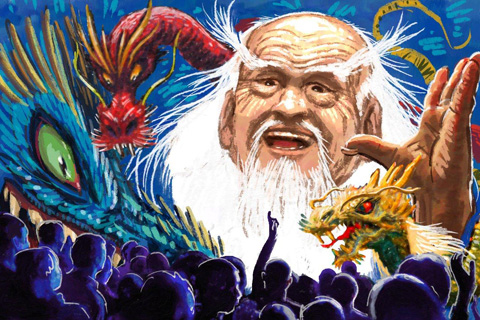 Wizards kingdom show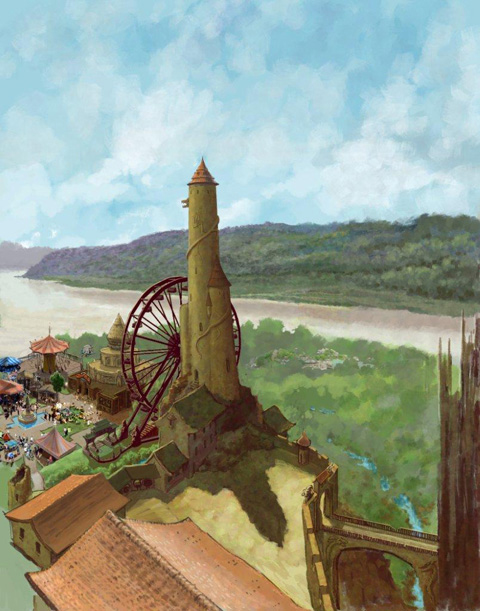 Wizard's kingdom castle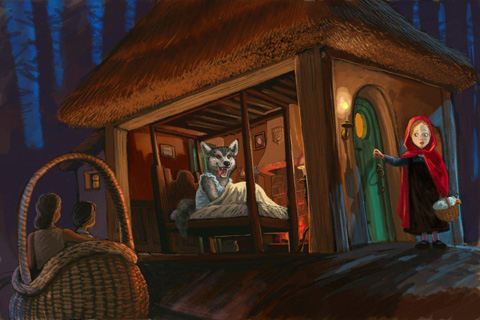 Wizard's kingdom dark ride scene