Energy Planet
Project: Energy Planet
Location: Museum of Science and Industry, Chicago
Client: Luneng Real Estate

This new Energy exhibit at MSI Chicago has a very unique concept in that it puts the visitor at the center of the experience, by the use of interactive, and a plan that ties all these experiences seamlessly together. In this way, the overall experience is entertaining, as well as educational. Vertex Productions designed all the attractions and interactive elements in close conjunction with the team at MSI Chicago.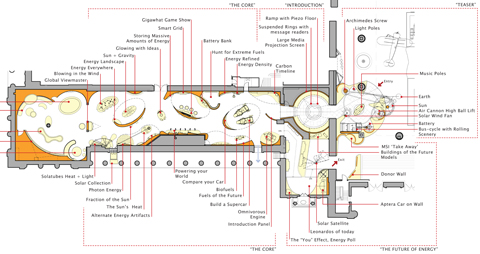 Energy Planet Plan
Sections through the space

Longitudinal section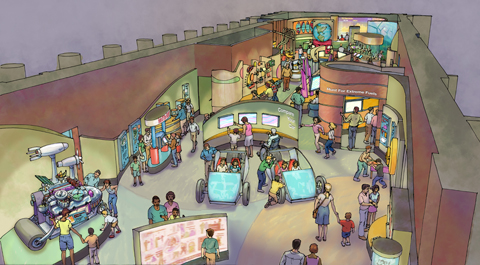 Bird's eye view of whole exhibit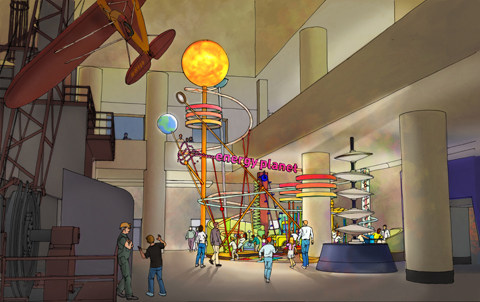 Looking towards the entry to the exhibit from coalmine area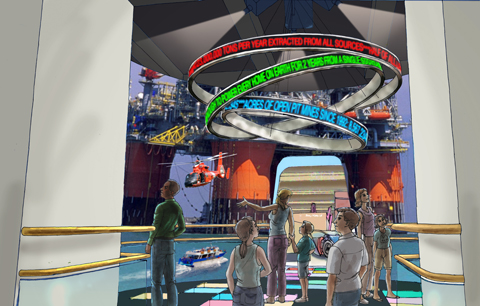 Introduction area with video projection and message tickers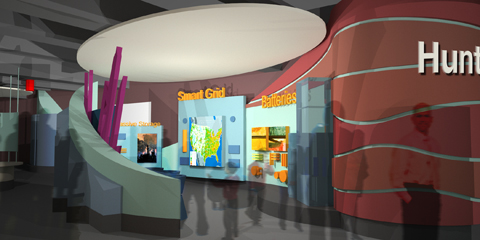 ["The Smart Grid" interactive area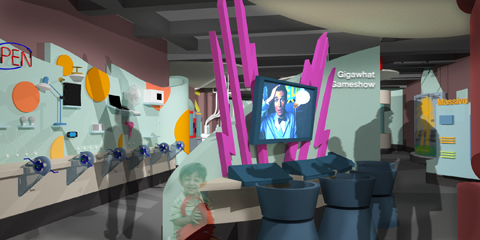 "Gigawhat" game and other energy interactive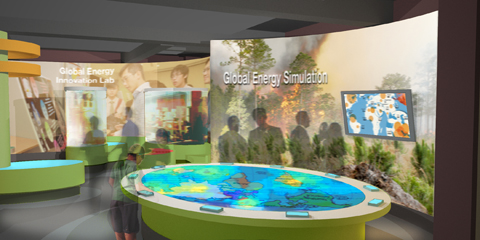 ["Global Cafe" - an interactive, collaborative area for learning the global impacts from our use of energy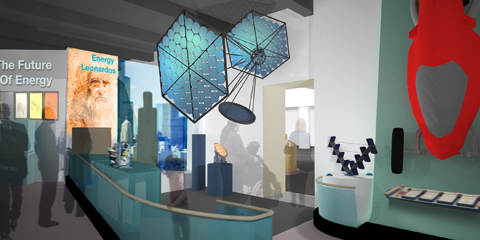 "Leonardos" - featuring innovative inventions that use energy in different ways