Knott's Berry Farm : Mystery Lodge
Mystery Lodge is a special effects theater telling the story of Northwest coast Native-Americans. The development consisted of streams and waterfalls with live fish, a queue building built over a reservoir, a holavision theater, and a retail store.
In connection with BRC Imagination Arts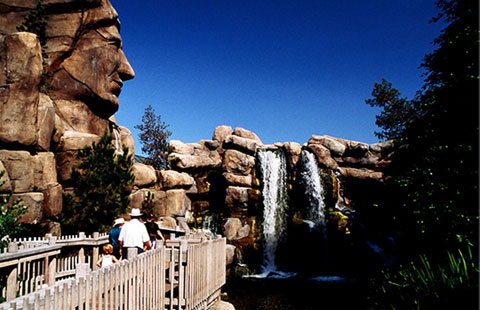 Guests experience a natural waterfall and lake that takes them away from the hustle and bustle of a theme park and move them into a more natural environment help convey the Native-American way of life.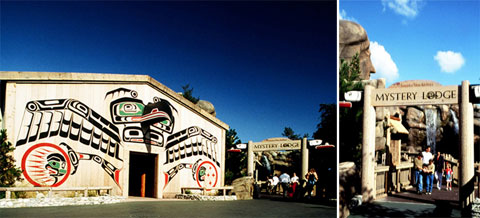 All of the architecture was based on Northwest coast Native-AMerican tribes and their architectural detail including hand adzed boards. Contemporary Native-American artists designed the concept murals.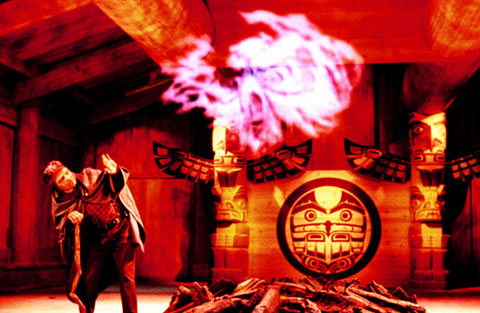 In conjunction with BRC Imagination Arts, Robin Hall developed a holovision show that is an affirming family story celebrating the old Northwest coast Native-Americans.