Ocean Front Theater District
Project: Ocean Front Theater District
Location: Sanya, China
Client: Luneng Real Estate

This entertainment district is developed as an integrated resort with a large multi-purpose theater, and Retail, Dining and Entertainment facilities supporting it. Using the captive audience of the theater, these supporting facilities will prove to be hugely popular. As this is located just minutes from Sanya airport, it was also necessary to provide a hotel to accommodate tourists.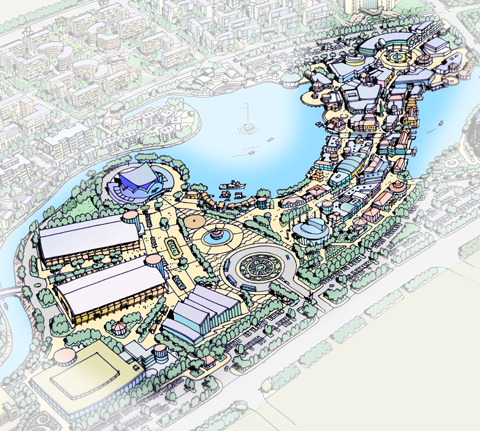 Birdseye view of whole district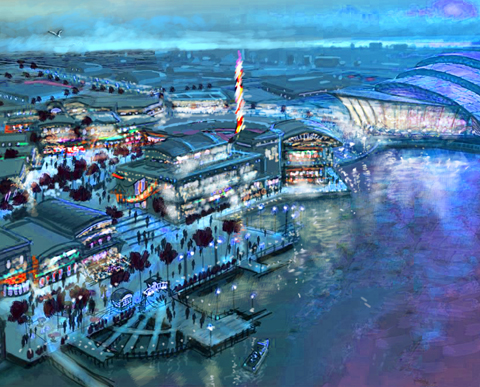 View from waterfront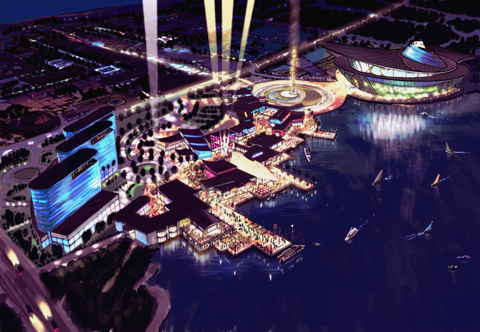 Birdseye view showing boat docks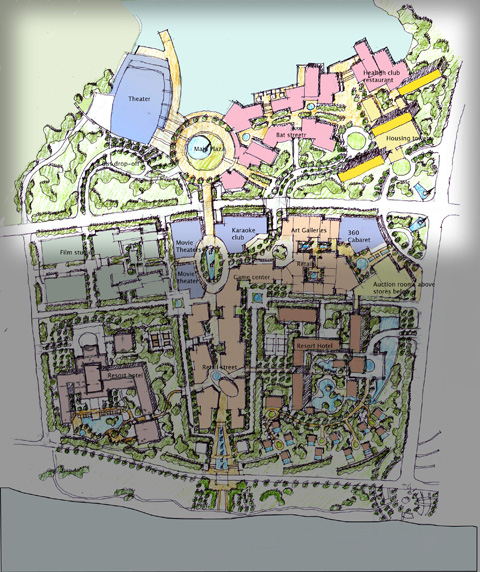 Masterplan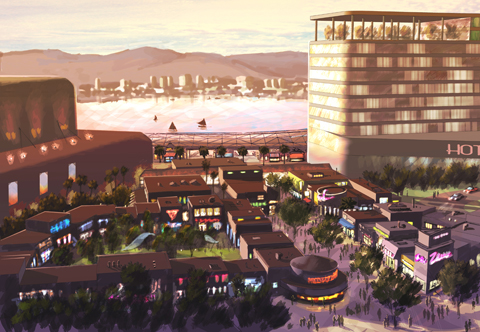 Retail area and hotel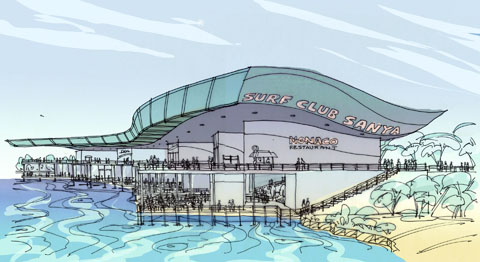 Signature restaurant and retail cluster