Ocean Park Animal Exhibits
Project: Pandas Exhibit, Bird shows, Polar Bears, Beluga Whales, and Penguins Exhibit at Ocean Park
Location: Hong Kong (PR CHINA)

Featured here are selected animal attractions to be developed as part of the new Ocean Park masterplan.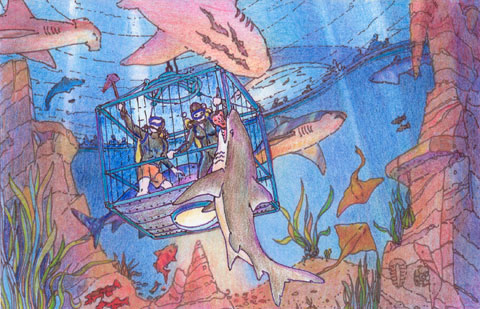 Sharks attraction in the main aquarium building.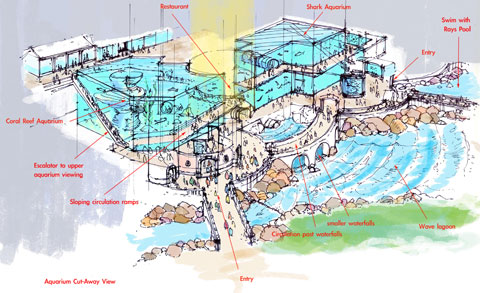 Various components of the aquarium building.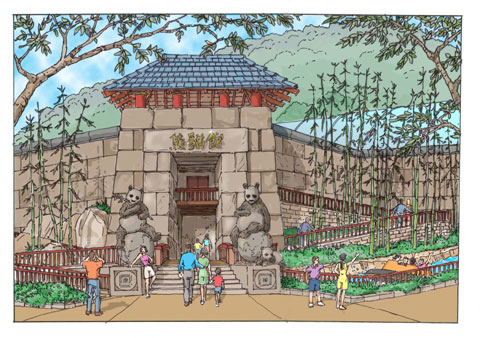 Exterior of Panda's habitat.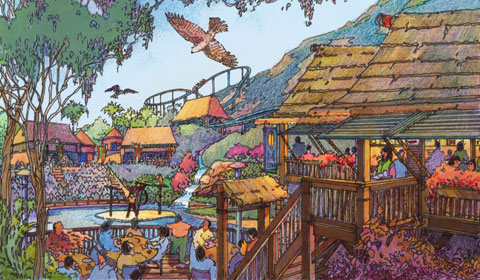 "Birds of Paradise" show.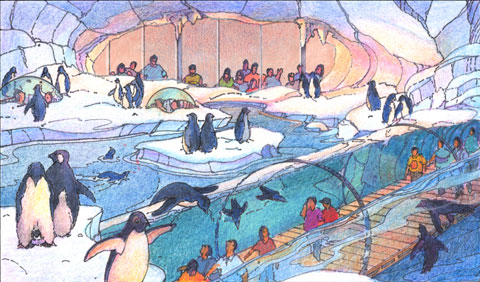 Penguin habitat.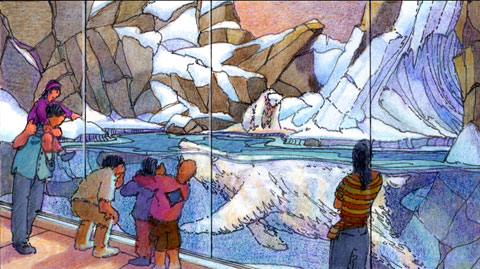 The Polar Bear habitat.