Ocean Park
Project: Ocean Park Redevelopment
Location: Hong Kong

Vertex completed a redevelopment program for Ocean Park that nearly doubles its size and aims to achieve a 6-fold increase in attendance. When completed, these changes and additions will make Ocean Park one of the world's largest themed attraction/animal parks. Vertex designed the new masterplan and additional attractions for the park that is now under construction.
The Ocean Park redevelopment masterplan included designing two theme parks, one on the waterfront and one on the summit, connected together by an existing cable car ride and a new funicular tunnel.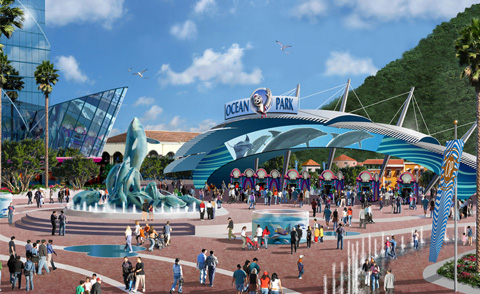 Entry concept design.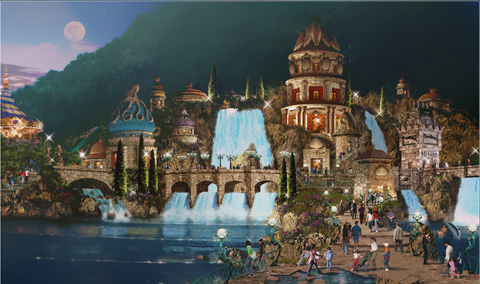 Concept drawings for an aquarium and large lagoon show.

Design for a 5000 seat Killer Whale Stadium.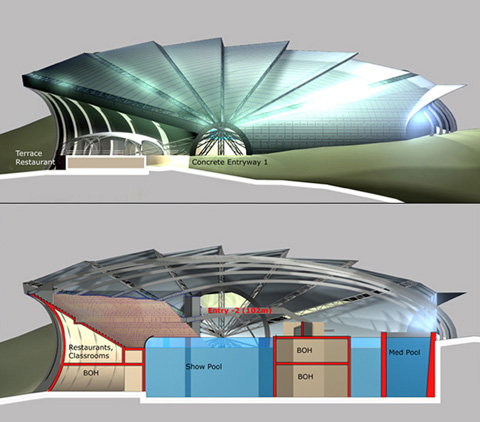 The Killer Whale Stadium was designed to echo a seashell form.

Concept sketches for the Marine World.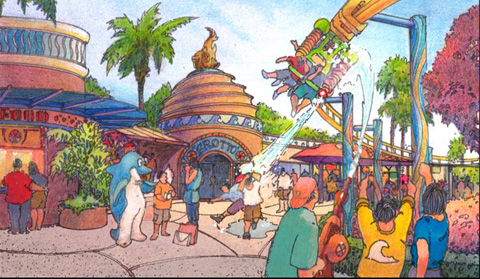 Detail of a water coaster and retail area.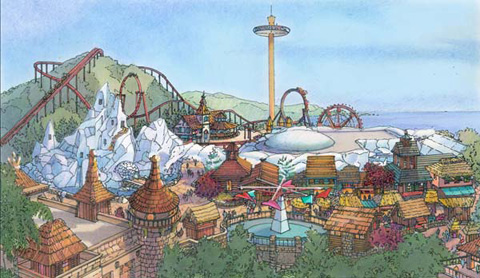 The northern part of the summit has a polar adventure region and features the ride "Thrill Mountain."