Ordos Culture Park
Project: Ordos Culture Park
Location: Ordos, Inner Mongolia, China
Client: BSG

The Ordos Cultural Park will be one of the very first real estate projects world-wide to be anchored by a cultural and educational core set of facilities. This will place the 1400-acre project within a very exclusive group of masterplanned developments that move beyond the traditional configuration. This project will have excitement, energy and life built right into its heart.

It represents a new model for building urban spaces: all of the amenities associated with traditional developments are present, with a core program and interactivity that provide the depth of lifestyle and experience associated with mature, long-established cities. It is locally self-sustaining, yet attractive to investors and visitors from China and beyond. It provides wonderful new opportunities for work, play, and life that will expand the Ordos experienceand Mongolian cultural arts onto a world-wide stage.
Video presentation of project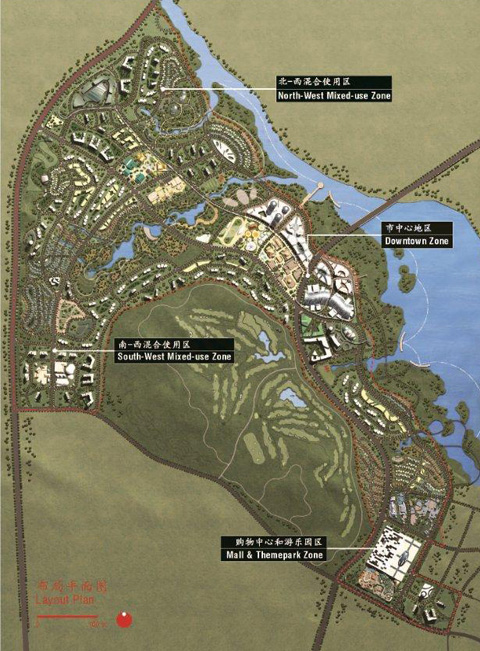 1400-acre masterplan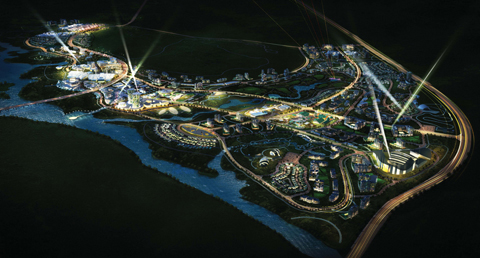 Birds-eye view looking from North-West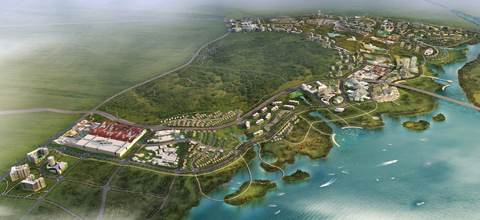 Birds-eye view looking from North-East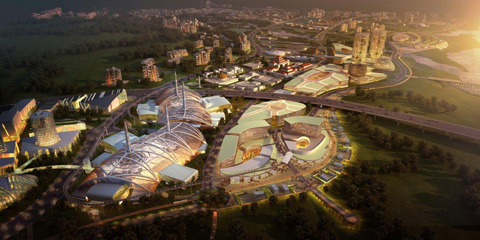 Downtown Entertainment and Culture district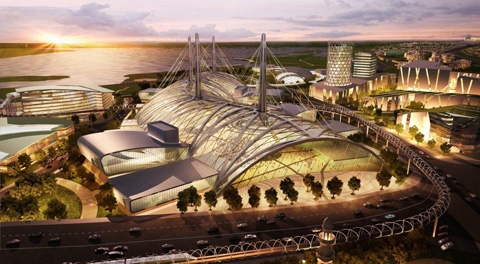 Contemporary Theaters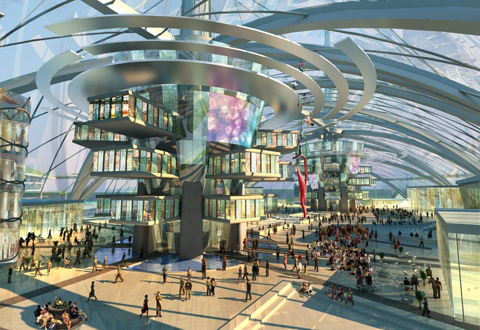 Interior of contemporary theaters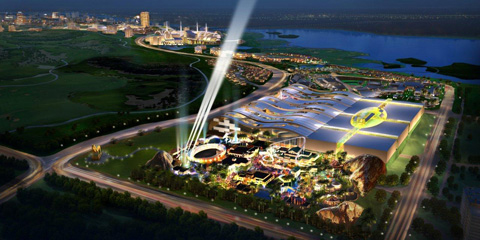 Outdoor theme park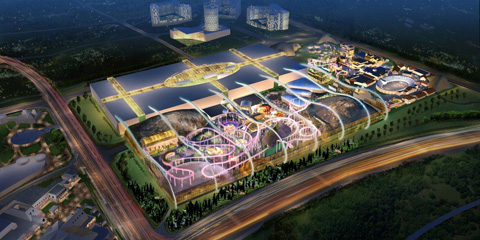 Indoor theme park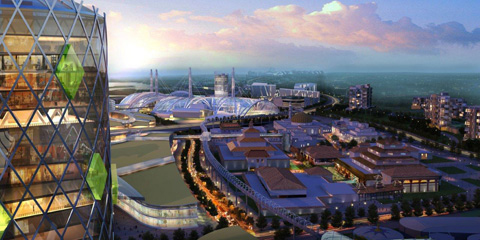 Media offices & Han cultural cluster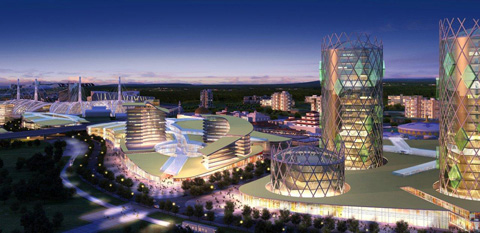 Office buildings and retail district