Paramount
Project: Attractions for Paramount Parks, China
Location: Tianjin (PR CHINA)

This project represents a collaborative effort for Vertex Productions as consultants to Cuningham Architecture for the schematic design of selected attractions for this proposed themepark. Vertex created attractions and environments to reflect and tie together the various themes of the park.

In association with Cuningham Group.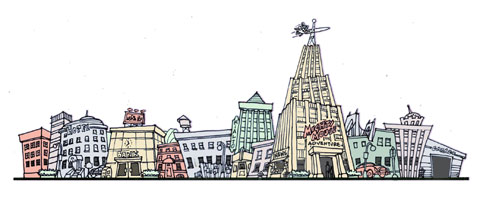 Themed elevation for "Mighty Mouse" coaster.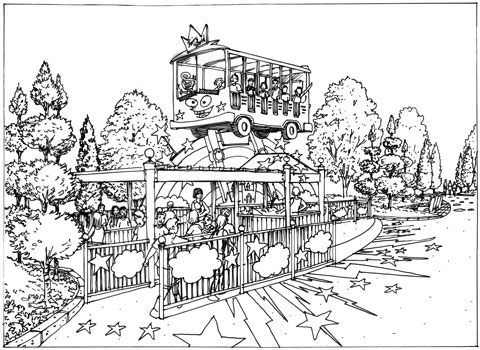 "Sponge Bob Square Pants" themed crazy bus ride.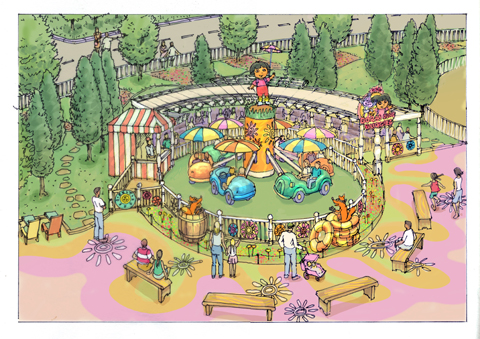 "Dora the Explorer's" ride.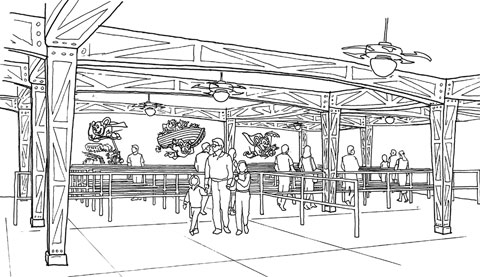 Queue interior for "Mighty Mouse" ride.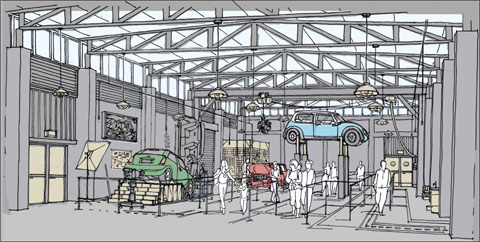 Interior for queue of the Italian Job, themed as a car workshop.