Porta Moda Style City
Project: Porta Moda Masterplan
Location: Tunis, Tunisia
Client: Abu Dhabi Investment House

Porta Moda is a branded city destination designed specifically around style and fashion. This 2 square kilometer development in Tunis is organized around a concert hall and event plaza. High-end residential and retail areas line the downtown, with a low-rise retail and dining areas designed in homage to traditional Tunisian souk architecture. Porta Moda Style City is envisioned as the gateway to new opportunities and growth in Tunisia.

In association with RTKL

Flythrough for Porta Moda Style City.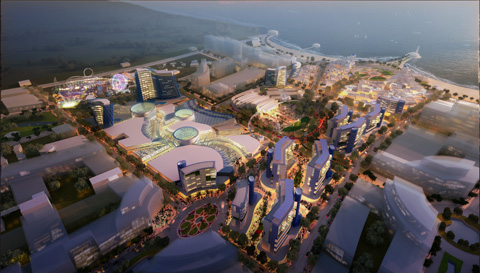 Porta Moda Style City.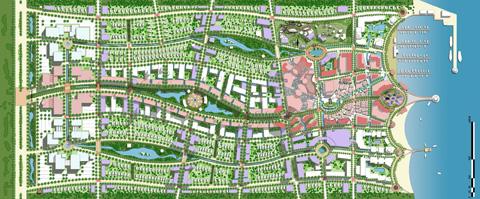 The masterplan shows the context of downtown in relation to the residential areas for Porta Moda.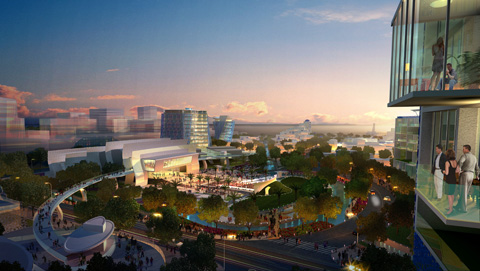 Residential units overlooking the central plaza.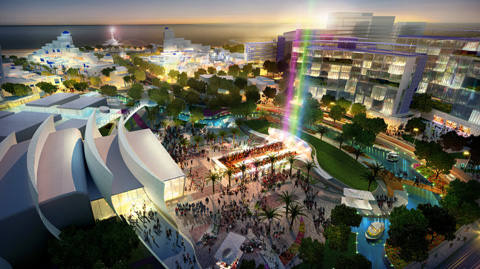 Central Plaza and Performance Center for fashion shows, movie premieres and special events.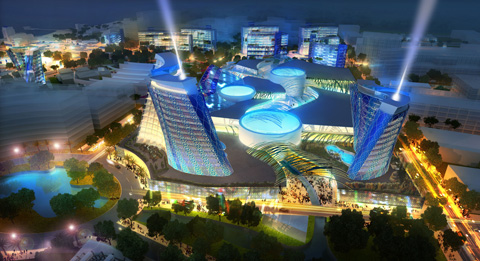 The mall and hotels will blend the best international brands in fashion with Tunisian ingenuity and craft, through architecture and style.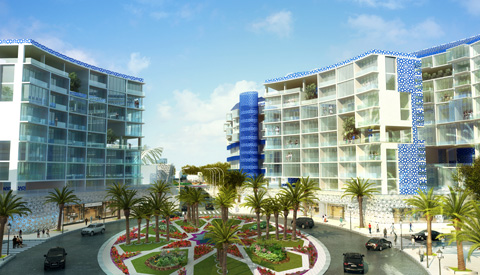 The comfort of the modern era meets the charm of the past in exclusive residential communities.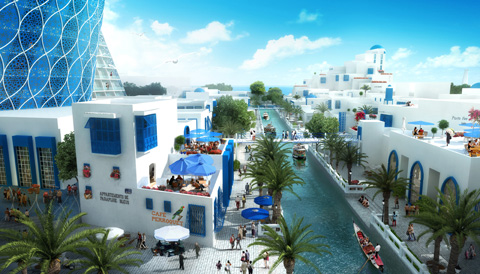 Café culture blends with retail, hotels, resorts and spas.