Sanya Beauty City
Project: Sanya Beauty City development
Location: Sanya (PR CHINA)

The design of this project features a five-star hotel, a shopping street, a multiplex and a 2400-seat Broadway theater, located on the bank of an artificial lagoon.

In association with Amphibian Arc Architects.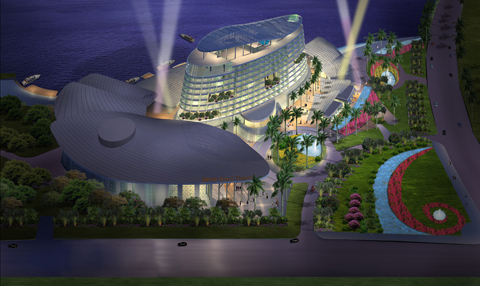 Nighttime bird's eye view.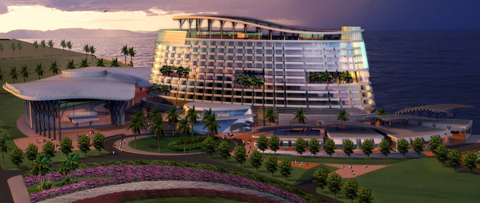 View towards entrance of the theater.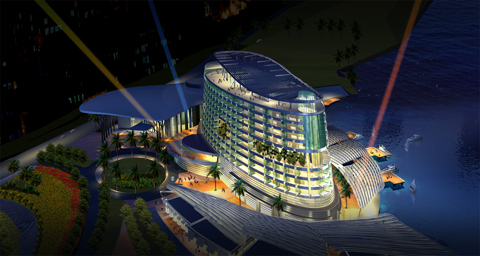 View indicating the close proximity of the lagoon to the complex.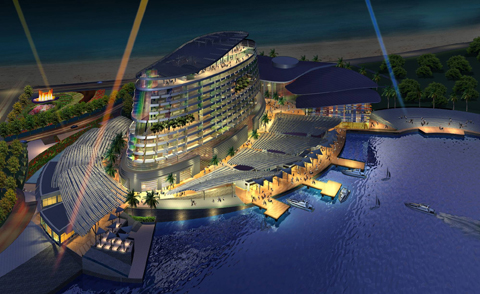 View from lagoon.

View from entrance.

Under the entrance canopy of the theater.