Sanya Competition
Project: Sanya Beauty City competition
Location: Sanya (PR CHINA)

As part of an international competition, Vertex Productions was invited to design an entertainment/retail/resort complex in the city of Sanya. This core area is the nucleus that gives birth to all the different parts of the Sepco Beauty Town. Like the famous Fremont St. in Las Vegas, the architecture of this area will breathe life into the whole area. Using its rich mix of culture, entertainment, commerce, and residential accomodation, the core area will be a place bustling with life, art and inspiration.

In association with Amphibian Arc Architects.
Video flythough of the project.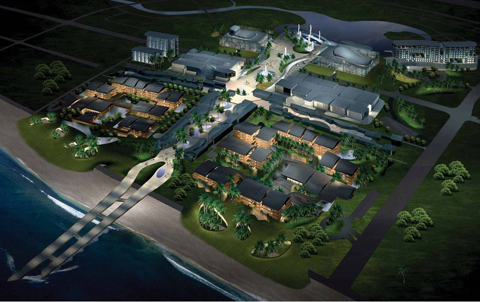 The ocean front view.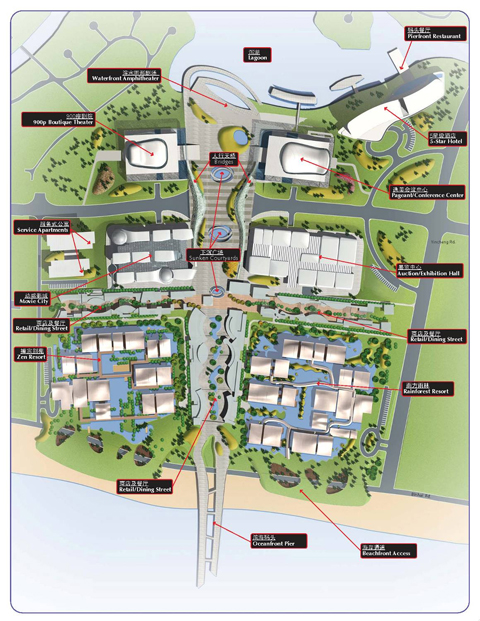 Schematic masterplan.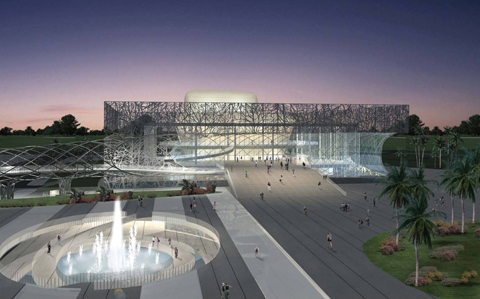 Entrance to the Broadway theater.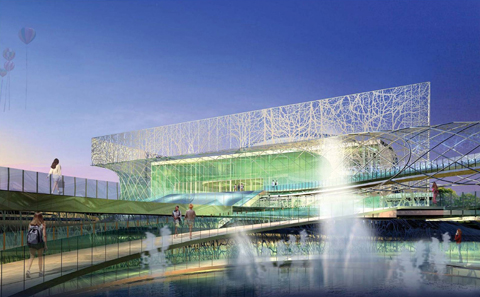 Facade of the beauty pageant theater.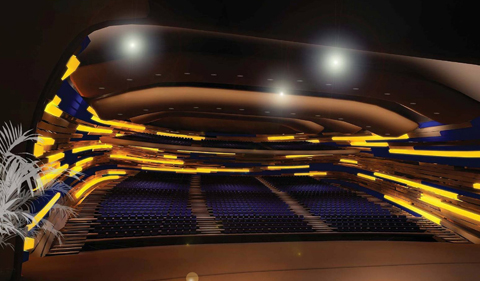 Interiors of beauty pageant/conference facility.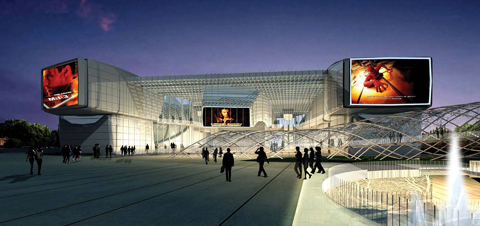 Entrance to multiplex. Large preview screens invite the viewer into the theater.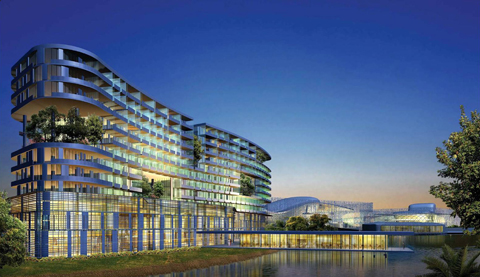 Five-star hotel viewed from the lagoon.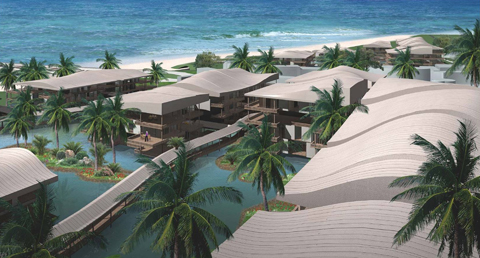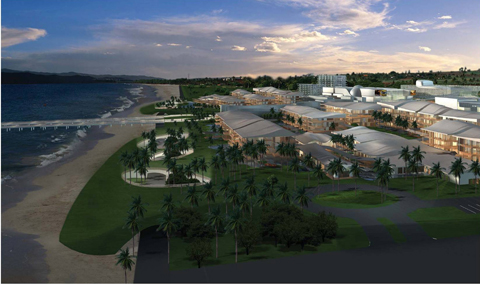 The resort has unfettered access to the ocean and beachfront.