Sanya Volcano Waterpark
Project: Waterpark for Sanya Bay Newtown
Location: Sanya (PR CHINA)

As part of an integrated entertainment/ residential development in South China, this waterpark combines attractions and activities for all age groups. The main landmark is a "Volcano attraction." The access to this part of the development is designed to be either independent of the themepark, or as part of it.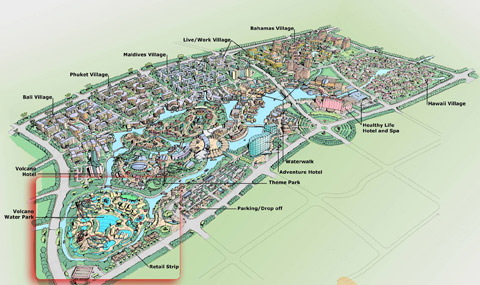 This project is defined by riverfront esplandes and village style neighborhoods.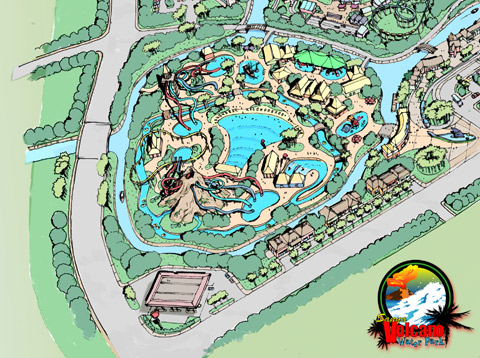 Bird´s eye view of the themepark.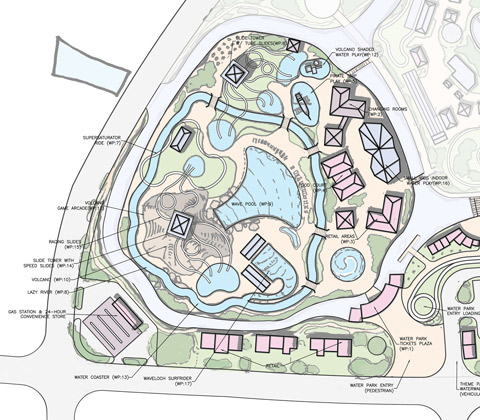 The waterpark features very popular attractions like the wave pool and surfrider, as also speed slides and volcano slides.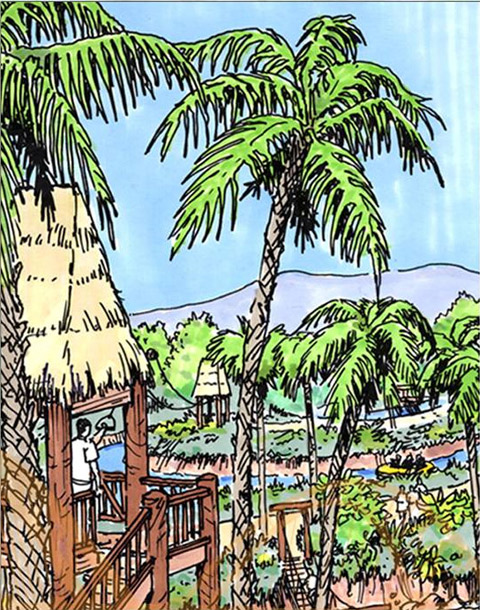 The atmosphere inside the park is reminiscent of tropical jungles.