Sepco-Sanya
Project: Sanya Bay Newtown Entertainment District
Location: Sanya, China

The Sanya Bay Newtown Entertainment District was developed to spur development and growth in this area of South China.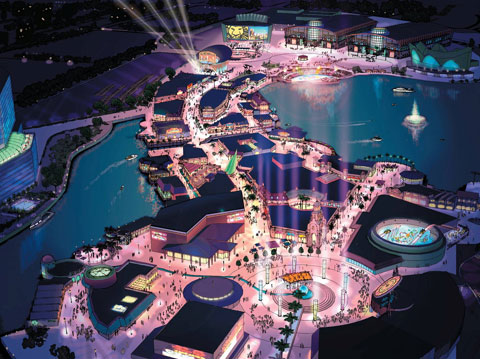 A rendering of the proposed main retail street at night.

A masterplan of the nine kilometer long stretch of property.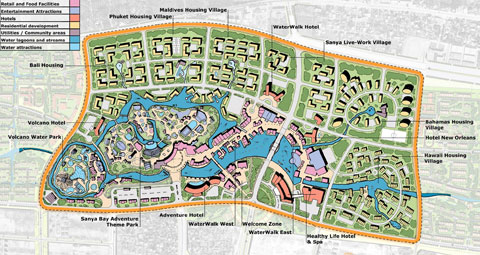 Masterplan of the Entertainment District.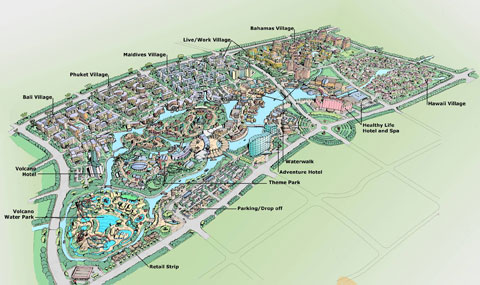 Overall view showing theme park, waterpark and residential district surrounding the core.

Entrance to theme park and 'dark ride' building.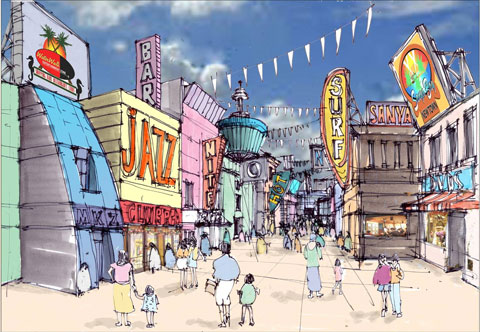 Retail and entertainment venues on the boardwalk.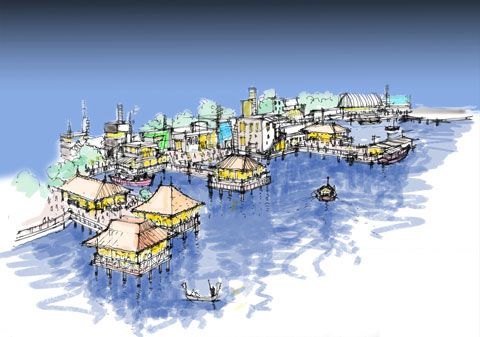 Stunt show and dragster racing circuit.

Architectural design of simulator theater.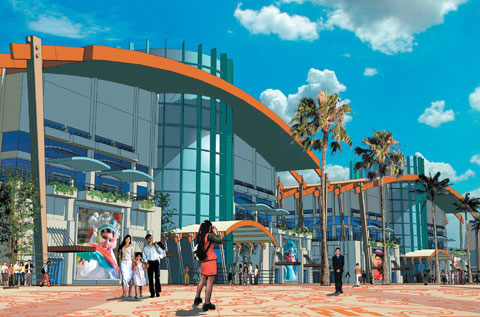 Exteriors and entrance view of auction halls.