The Deep
Project: 'The Deep' dive training center
Location: Los Angeles, California (USA)
Client: RMV Associates

Dedicated to creating the deepest dive training pool in the world, The Deep master plan also includes indoor training facilities, screening rooms, filming capabilities, retail, a museum, hotel, and event spaces.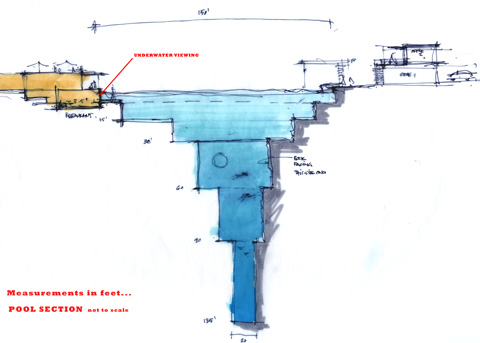 Section of the dive pool.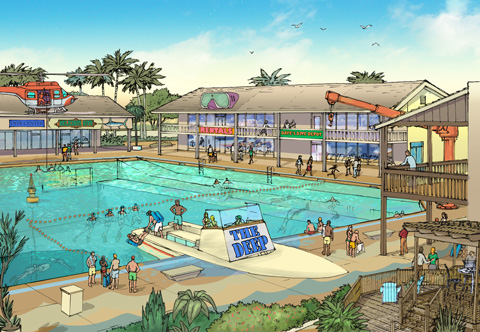 View of the main pool area.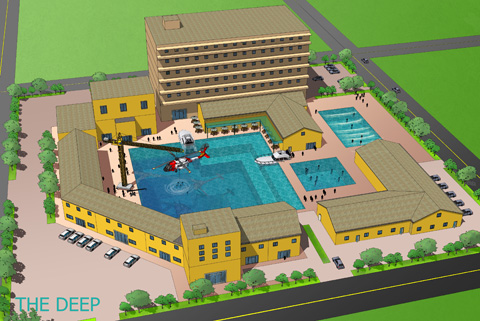 Bird's eye view of the facility.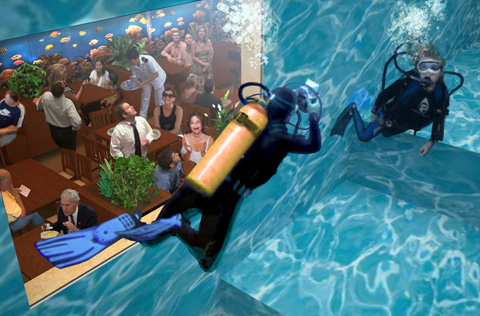 View from inside the pool through to the restaurant.