U-505 Experience
Project: UBoat-505 Exhibit Design
Location: Museum of Science and Industry, Chicago, Illinois (USA)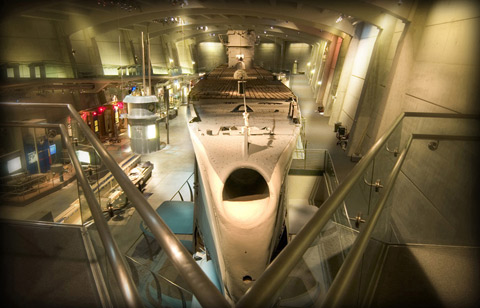 View of the U-505 submarine at the exhibit entry.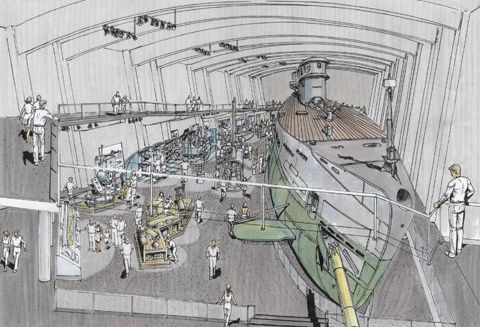 Preliminary sketch of the overall exhibit.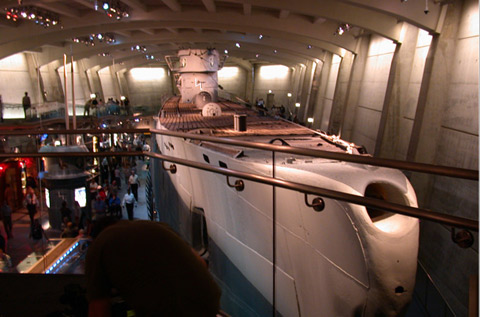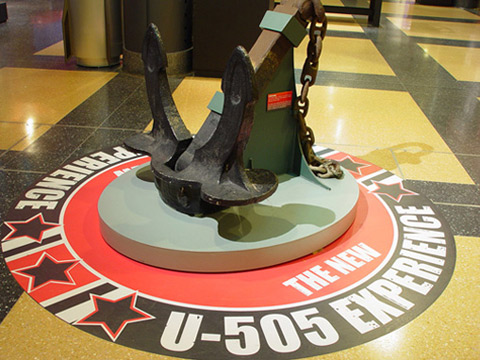 Original anchor from the U-505 Sub.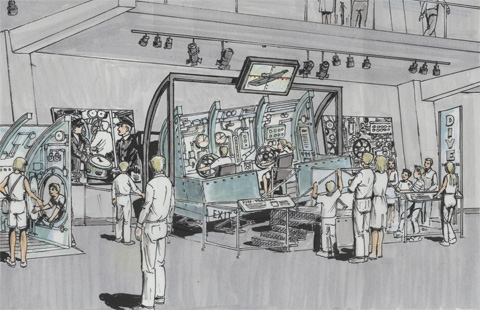 Sketch of U-505 interactives.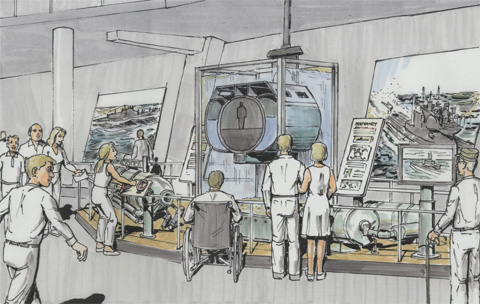 Sketch of U-505 Periscope interactive.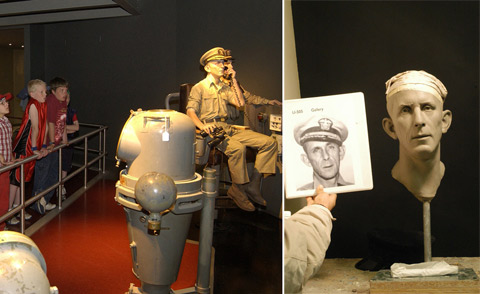 Shown here is the Guatecanal bridge set with the Captain Gallery figures sculpture. Art direction by Robin Hall.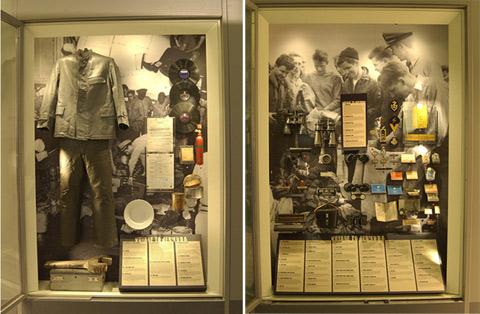 Artifact cases displaying items recovered from the U-505 upon capture.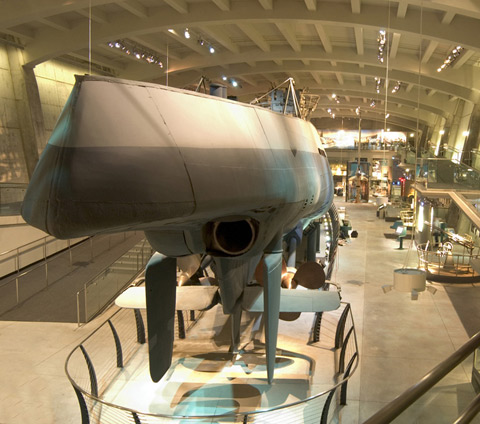 The stern of the U-505 and the approach to the "life on board" interactive exhibits.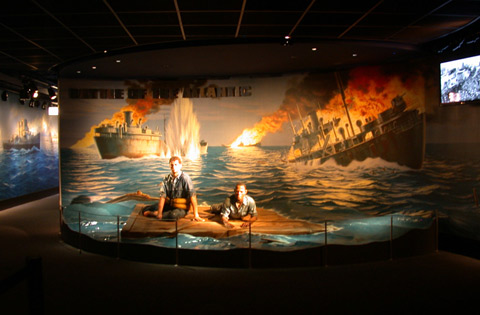 The set leading into the battle for the Atlantic exhibit showing mural and figure and lighting art direction.